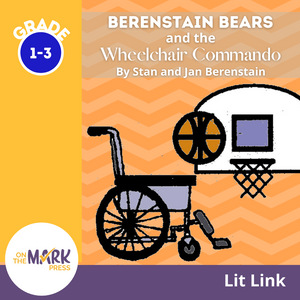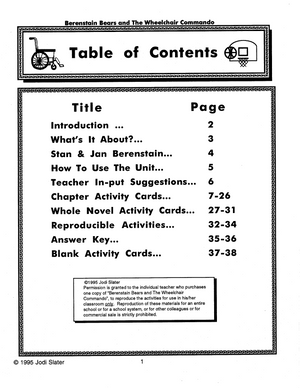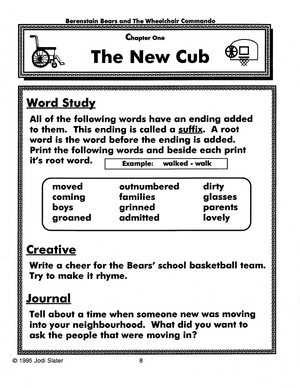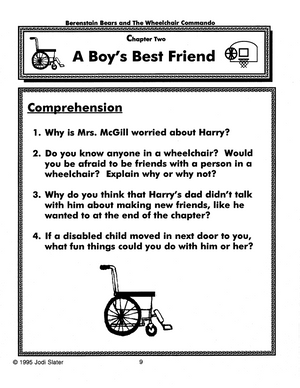 Berenstain Bears - Wheelchair Commando Gr. 1-3
EBN169
There's a new cub in the neighborhood. Everyone is curious about who has moved in and they become more curious when they find out he is in a wheelchair. Harry McGill is in a wheelchair, but that's the least of his problems.
This book deals with friendship, peer relationships, and disability acceptance while infusing humour, love, and compassion.
Book by Stan and Jan Berenstain.
Activities  are divided into four areas: comprehension (critical thinking), word study, creativity, and journal. Answer key included.
---
---