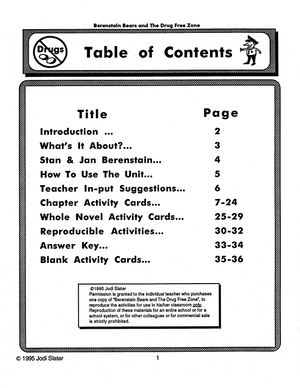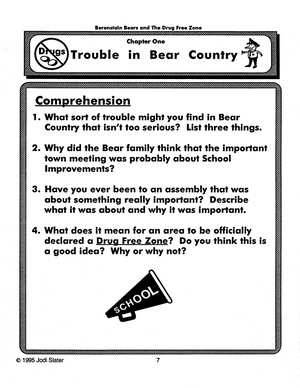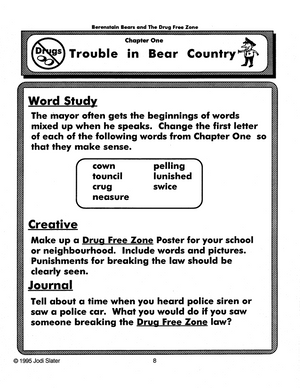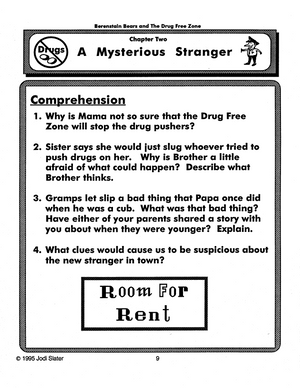 Berenstain Bears - Drug Free Zone Novel Study Gr. 1-3
EBN171
Brother and Sister Bear are shocked when they find out that there is a drug problem in Bear Country. They set out to solve this mystery and find out fighting crime is a risky business.
This book deals with appearances, peer pressure, and drug use; while infusing humour, mystery, and mistaken identity.
Book by Stan and Jan Berenstain.
 Activities are divided into four areas: comprehension (critical thinking), word study, creative and journal. Answer key included.
---
---