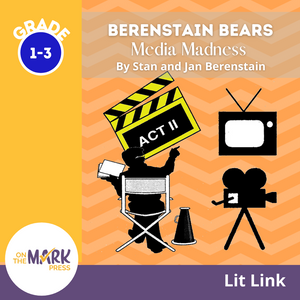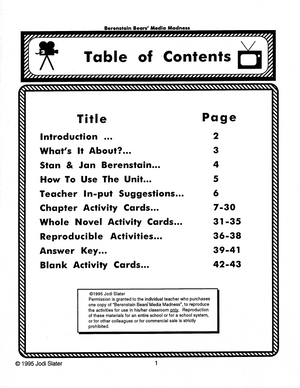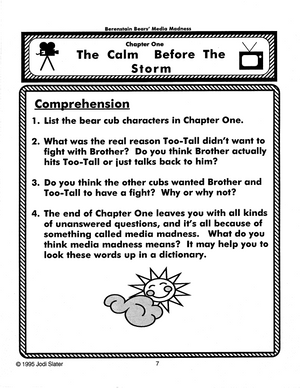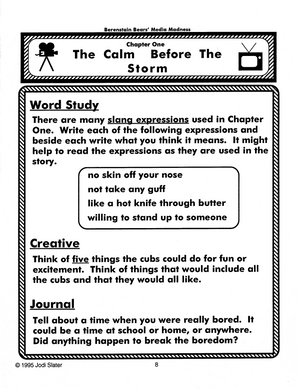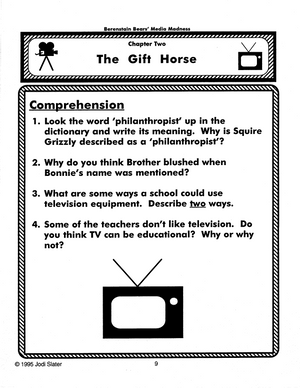 Berenstain Bears - Media Madness Novel Study Gr. 1-3
EBN178
The cubs in Bear Country were so bored, they couldn't even be bothered to fight with each other. Then something very exciting happens to everyone - Media Madness!
For each chapter, this unit contains 1-word study activity, 1 creative activity, 4 comprehension/critical thinking questions, and 1 journal activity. For the novel, there are 10 reproducible novel activities.
 Book by Stan and Jan Berenstain.
 Activities are divided into four areas: comprehension (critical thinking), word study, creative and journal. Answer key included.
---
---