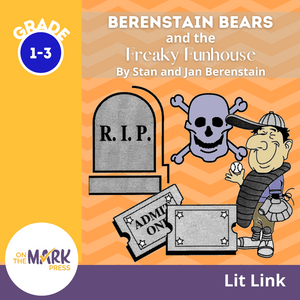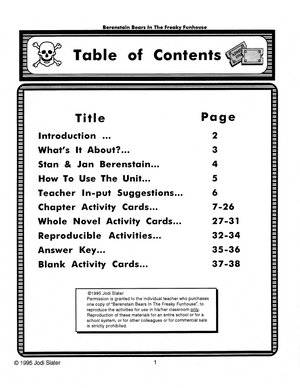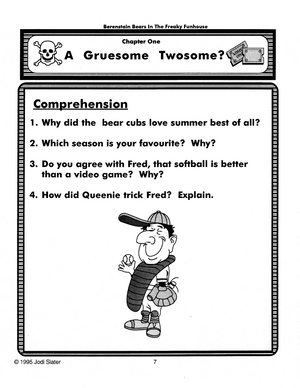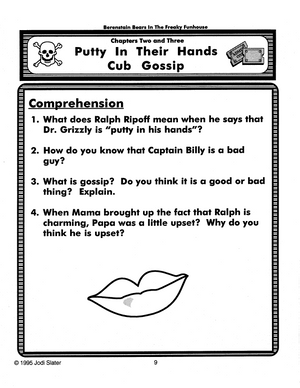 Berenstain Bears - In The Freaky House Novel Study Gr. 1-3
EBN188
The Berenstain Bears love a circus and have a good time when it comes to town. Freaky Funhouse deals with conflict, dishonesty, charity, and personal change; while infusing humor, creativity and entertainment.
Includes teacher input suggestions, chapter activity cards, whole novel activity cards, and reproducible activities.
Book by Stan and Jan Berenstain.
Activities are divided into four areas: comprehension (critical thinking), word study, creative and journal. Answer key included.
---
---