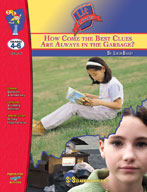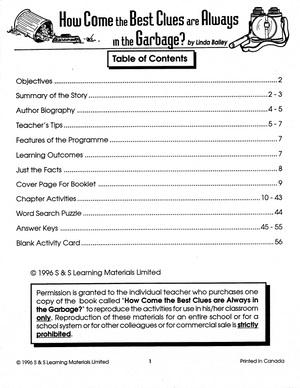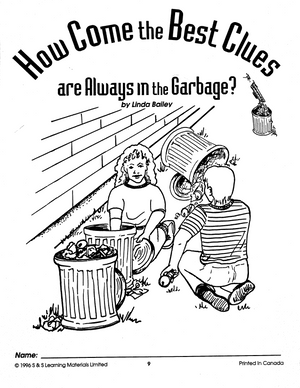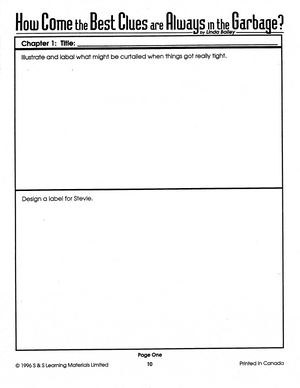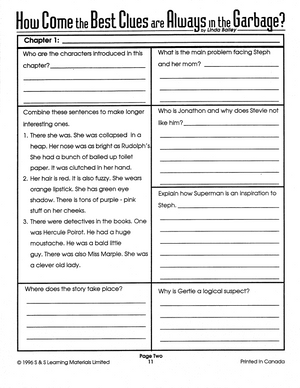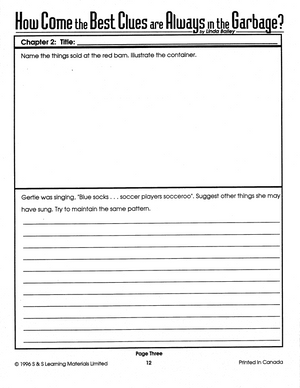 How Come The Best Clues Are Always In The Garbage?: Gr. 4-6 Lit Link/Novel Study
EBN196
The Garbage Busters have targeted the Red Barn as the worst over-packager in the whole city. Their boycott has come to a complete halt as their cash donations have been stolen. Many suspects - few clues! 

Diamond and Kulniki Detective Agency take on the case of the stolen "Garbage Busters" money.
 A novel by Linda Bailey
Reproducible chapter questions, plus comprehension questions, a story summary, author biography, creative and cross-curricular activities, complete with answer key.
---
---