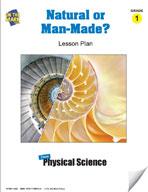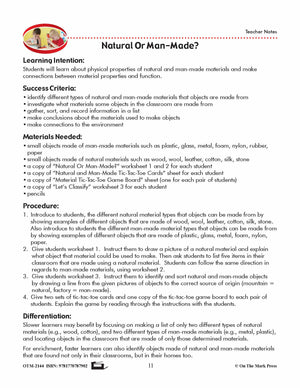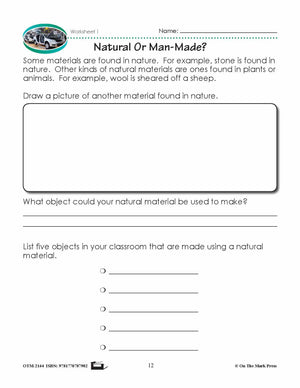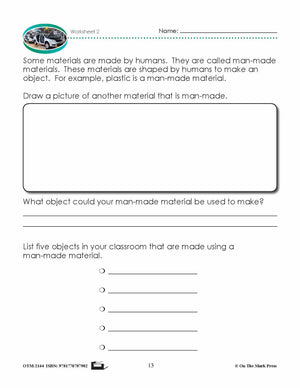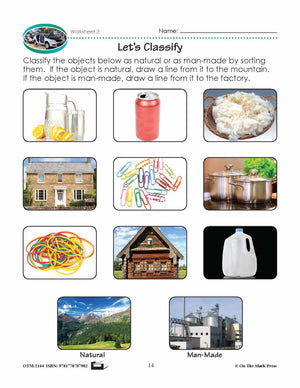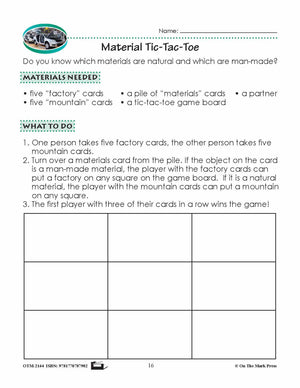 Natural Or Man-Made Objects Lesson Plan Grade 1
EBOTM214402
Students will learn about the physical properties of natural and man-made materials and make connections between material properties and function.
The success criteria consist of the student being able to identify, investigate, gather, sort, record, and make conclusions about the materials used to make objects and make connections to the environment.
This lesson plan included teacher notes three worksheets and natural and man-made tic-tac-toe cards.
---
---