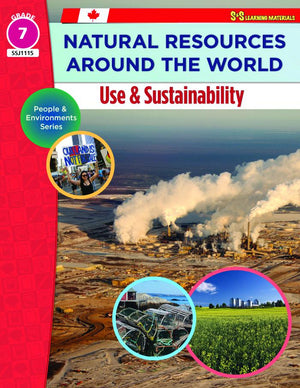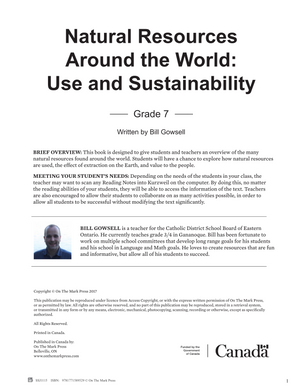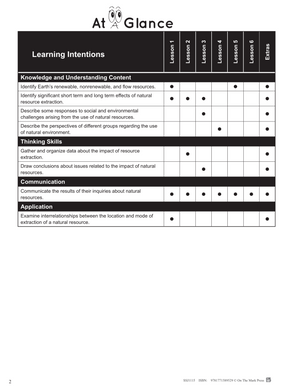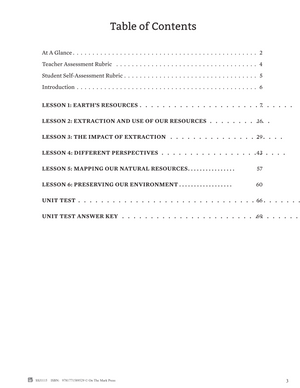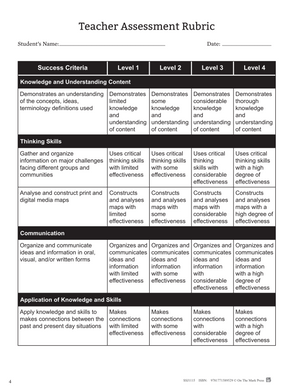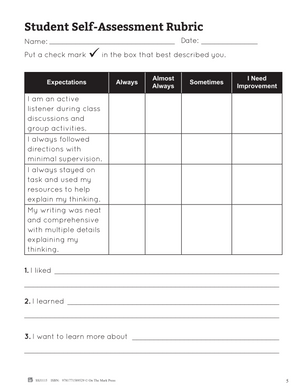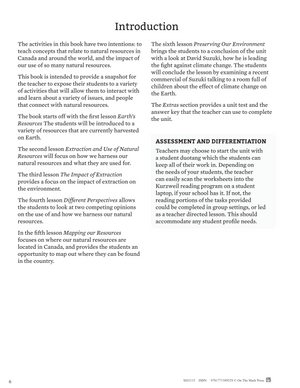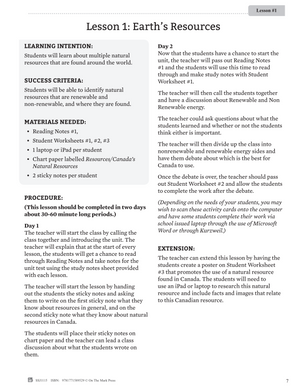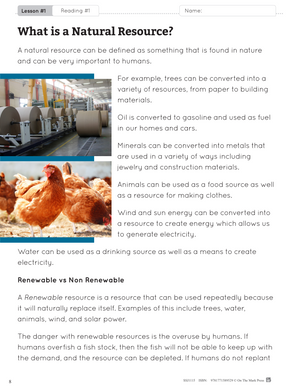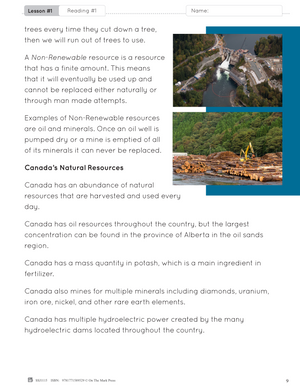 Natural Resources Around the World Grade 7 Ontario Curriculum
EBJ1115
Designed to give students and teachers an overview of the many natural resources found around the world.
Students will have a chance to explore how natural resources are used, the effect of extraction on the Earth, and value to the people.
The activities in this book have two intentions: to teach concepts that relate to natural resources in Canada and around the world, and the impact of our use of so many natural resources.
This book is intended to provide a snapshot for the teacher to expose their students to a variety of activities that will allow them to interact with and learn about a variety of issues, and people that connect with natural resources.
The book starts off with the first lesson Earth's Resources the students will be introduced to a variety of resources that are currently harvested on Earth.
The second lesson Extraction and Use of Natural Resources will focus on how we harness our natural resources and what they are used for.
The third lesson The Impact of Extraction provides a focus on the impact of extraction on the environment.
The fourth lesson Different Perspectives allows the students to look at two competing opinions on the use of and how we harness our natural resources.
In the fifth lesson Mapping our Resources focuses on where our natural resources are
located in Canada, and provides the students an opportunity to map out where they can be found in the country.
The sixth lesson Preserving Our Environment brings the students to a conclusion of the unit with a look at David Suzuki, how he is leading the fight against climate change. The students will conclude the lesson by examining a recent commercial of Suzuki talking to a room full of children about the effect of climate change on the Earth.
The Extras section provides a unit test and the answer key that the teacher can use to complete the unit.
Meeting Your Student's Needs: Depending on the needs of the students in your class, the teacher may want to scan any Reading Notes into Kurzweil on the computer. By doing this, no matter the reading abilities of your students, they will be able to access the information of the text. Teachers are also encouraged to allow their students to collaborate on as many activities possible, in order to allow all students to be successful without modifying the text significantly.
69 pages
---
---