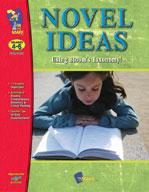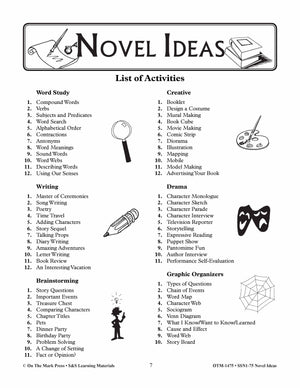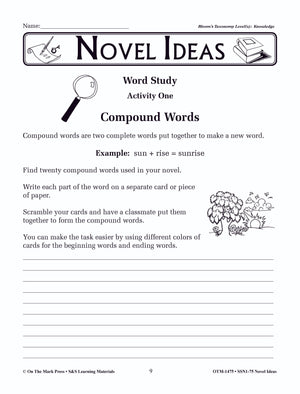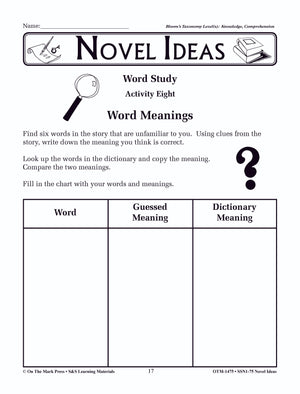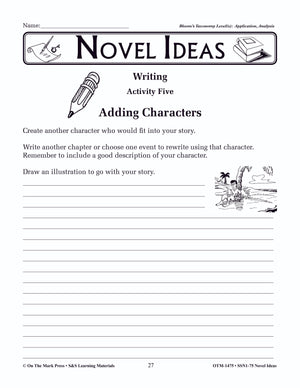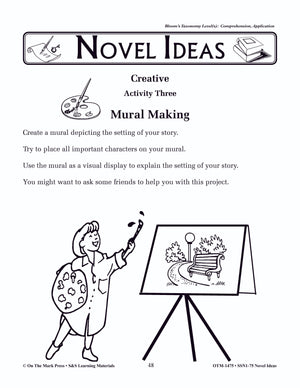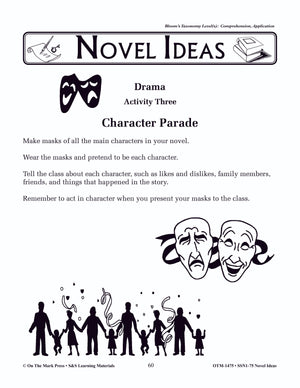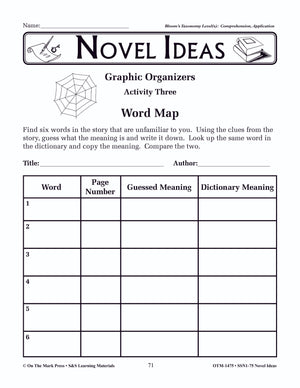 Novel Ideas Using Bloom's Taxonomy! -Activities for ANY Novel! Grades 4-6
EBOTM1475
Additional information:
Author

:

Baker, Donna/Wearing, Judith
In a pinch and can't find a novel study for a book you want student to read! We've got you covered. This resource has a
ctivities
for
ALL Types of Literature.
Motivate critical thinking and understanding with any piece of literature. Activities range in complexity according to Blooms Taxonomy. 55 activities promote effective reading, writing, listening, speaking and thinking skills, which may be used for individual or group work.
Ten graphic organizers cover key skills including: identifying main ideas, summarizing, sequencing, and analyzing cause and effect and more.
The activity cards in this resource may be used to guide students' work after reading. They are intended to form a part of your literacy program.
You may wish to include the following components in your program:
response journal writing time

teacher-read story time followed by a mini-lesson or modeling session

student-teacher conferences
3. Subjects and Predicates
12. Advertising Your Book
12. An Interesting Vacation
11. Performance Self-Evaluation
7. What I Know/Want to Know/Learned
---
---