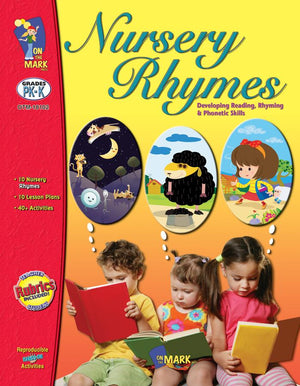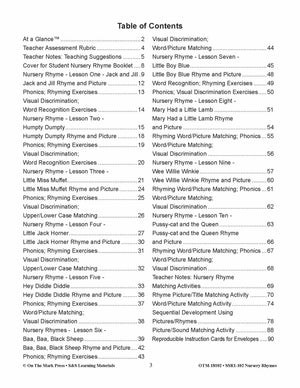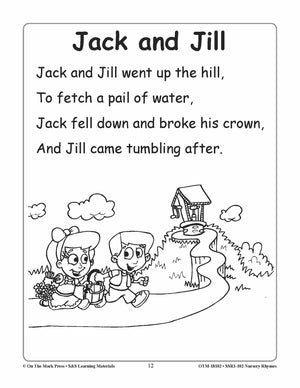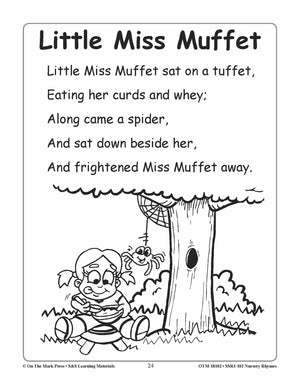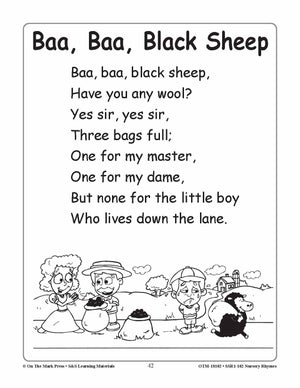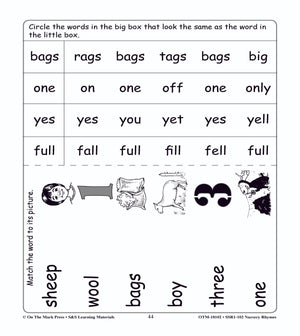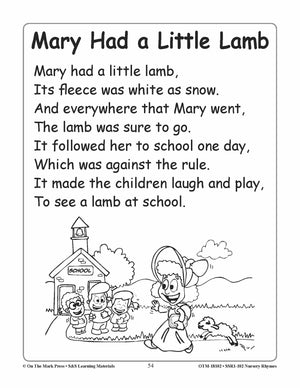 Nursery Rhymes: Developing Reading, Rhyming & Phonetic Skills Grades Kindergarten
EBOTM18102
Developing Reading, Rhyming and Phonetic Skills, Nursery rhymes are an excellent resource to aid in the development of students' sensitivity to the sound patterns of language.
They can be used to introduce the structure of a story in a simple manner. Nursery rhymes can be used to develop and strengthen students' listening and speaking skills, phonological awareness and word recognition.
Nursery Rhymes include:
Jack and Jill,
Little Miss Muffet,
Hey Diddle Diddle,
Little Boy Blue,
Wee Willie Winkie,
Humpty Dumpty,
Little Jack Horner,
Baa Baa Black Sheep;
Mary had a Little Lamb, and
Pussy-cat and the Queen.
---
---