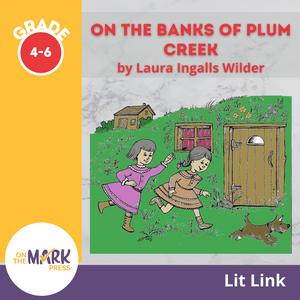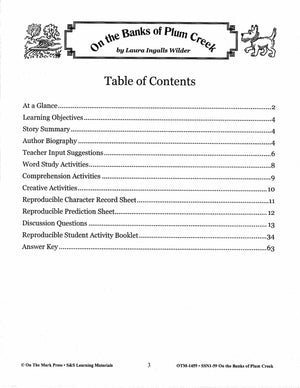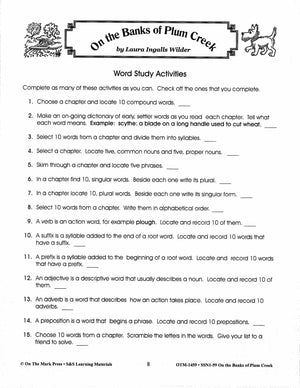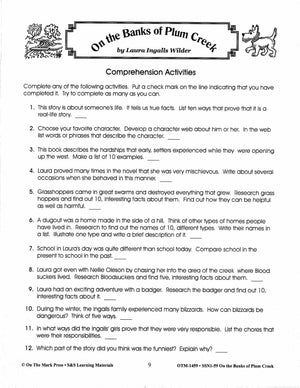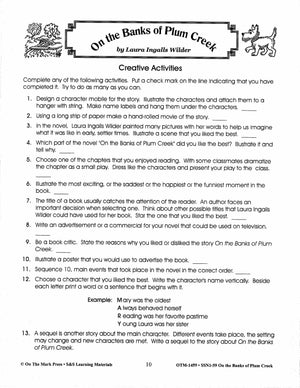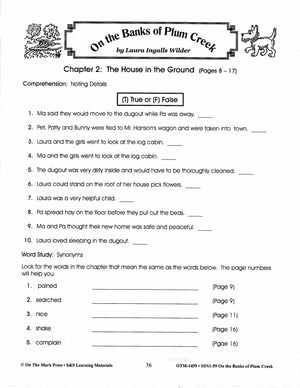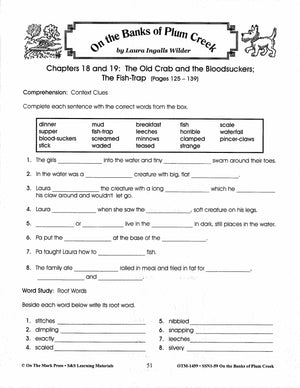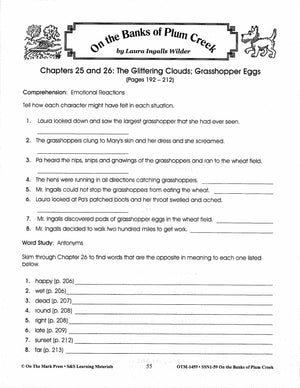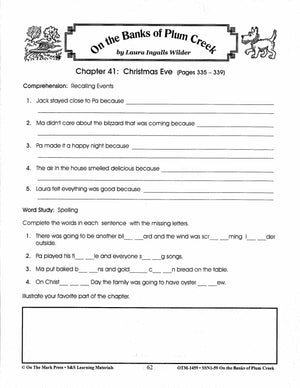 On the Banks of Plum Creek, by Laura Ingalls Wilder Lit Link Grades 4-6
EBOTM1459
Laura's family's first home in Minnesota is made of sod, but Pa builds a clean new house made of sawed lumber beside Plum Creek. The money for materials will come from their first wheat crop. Then, just before the wheat is ready to harvest, a strange glittering cloud fills the sky, blocking out the sun. Soon millions of grasshoppers cover the field and everything on the farm. In a week's time, there is no wheat crop left at all.
Novel by Laura Ingalls Wilder.
Chapter-by-chapter questions with answer key, language and literacy activities and teacher guide for easy implementation. 64 pages including an answer key.
Learning Objectives
1. To make students more aware of the lifestyle of the early settlers that lived in North America.

2. To involve the use of children's literature in the regular classroom reading curriculum.

3. To use literature as a way to teach history.

4. To familiarize students with the writings of Laura Ingalls Wilder.

5. To develop an appreciation for the settlers who endured severe hardships while developing a new country or area.

---
---