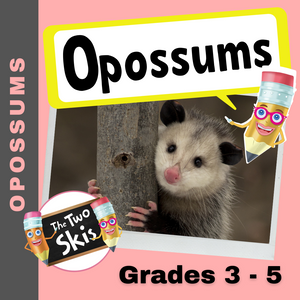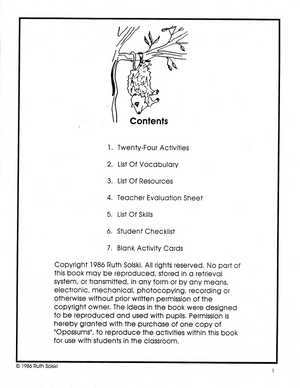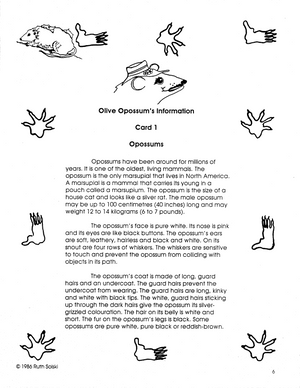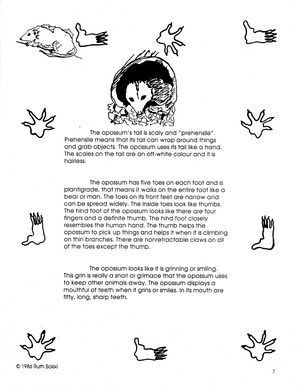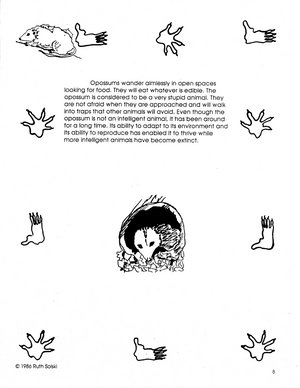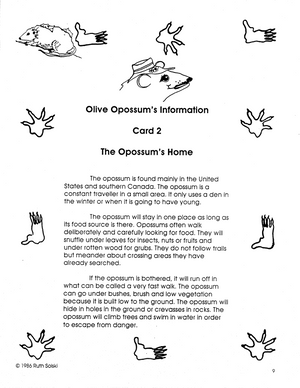 Opossums Grades 3-5
EBB127
The opossum is the only marsupial that lives in North America and is one of the oldest living mammals.
With the five reading exercises, students will learn about opossums, their homes, food, habits, and babies.
An additional 19 cross-curricular activities in language, phonics, word study, and research plus teaching suggestions, list of vocabulary and reference books make this a thorough teaching and learning resource.
---
---