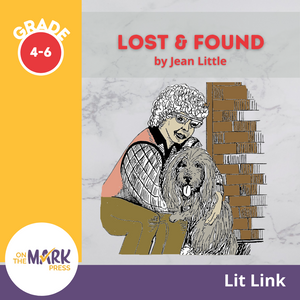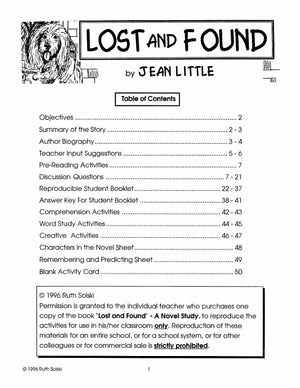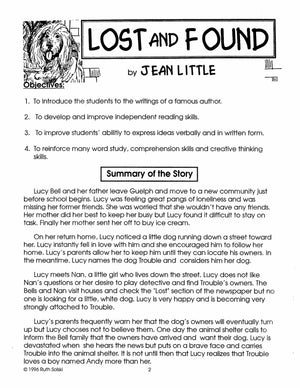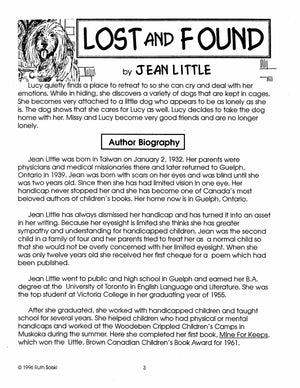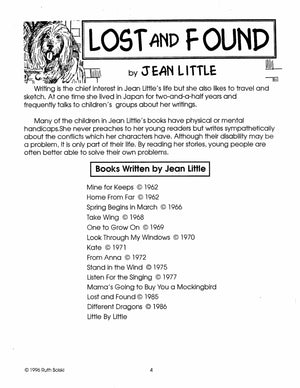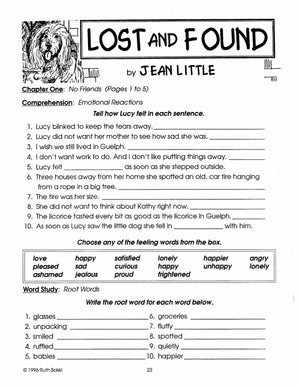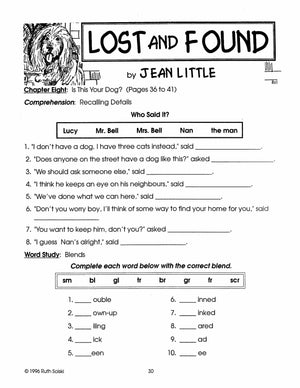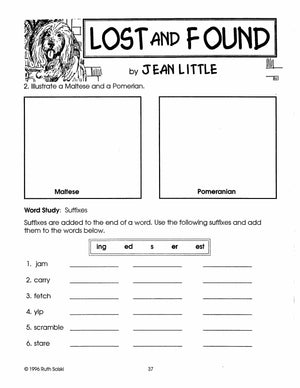 Lost & Found, by Jean Little Lit Link Grades 4-6
EBN161
Lucy and her family have moved from Guelph, Ontario to a new town just before school begins. One day Lucy meets a little dog that appears to be a stray. Lucy calls the dog Trouble and hopes he has no owner. Lucy must make a choice for Trouble and it won't be easy.

Reproducible chapter questions, plus comprehension questions, a story summary, author biography, creative and cross-curricular activities, complete with answer key.
l. To introduce the students to the writings of a famous author.
2. To develop and improve independent reading skills.
3. To improve students' ability to express ideas verbally and in written form.
4. To reinforce many word study, comprehension skills and creative thinking skills.
50 pages.
---
---