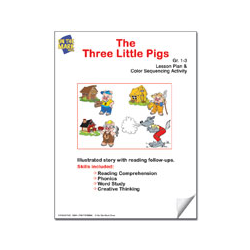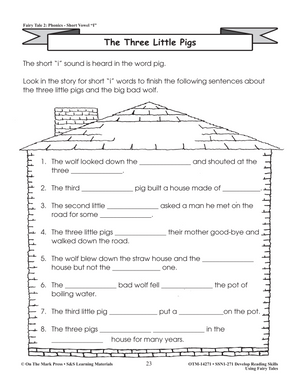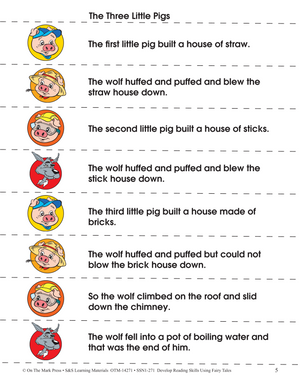 The Three Little Pigs & Color Sequencing Activity Gr. 1-3
EBOTM1427102
This popular fairy tale has been retold and is accompanied by practice worksheets for a variety of reading skills. At the top of each page, the skill or skills to be practiced are indicated.
Includes a full-color illustration of the story and the sentence strips. Use them to develop sequential ordering, oral and written storytelling, and matching text to pictures.
Each story is followed by four activities that focus on the development and reinforcement of four different areas of reading.
 Including:
reading comprehension,
phonics,
vocabulary development, and
creative thinking.
---
---