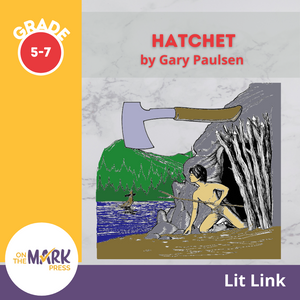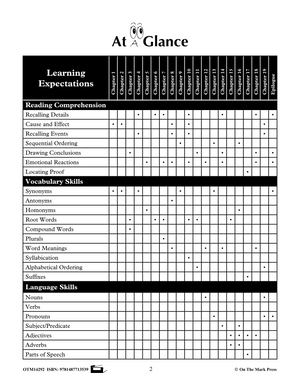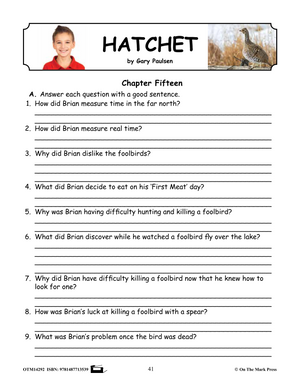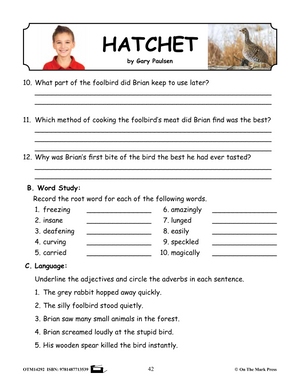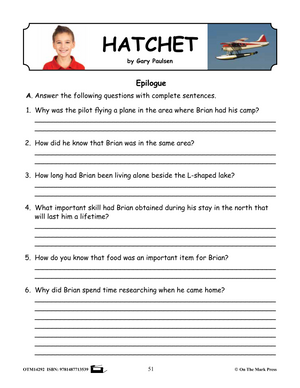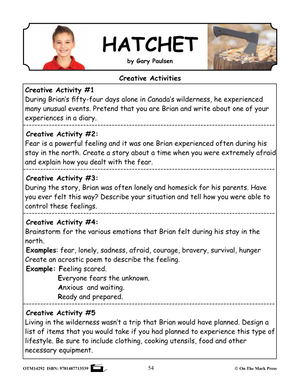 Hatchet, by Gary Paulsen Lit Link Grades 5-7
EBOTM14292
This is a story of personal tragedy and achievement. Hatchet is the story of thirteen-year-old Brian Robeson's ordeal in the rugged Canadian North Country. While en-route to visit his father, the pilot of the single-engine plane in which he is flying suffers a heart attack and Brian successfully crash lands the plane in a remote northern lake. With only a hatchet, the clothes he is wearing, and his incredibly strong will to live, Brian was able to survive his adventure in the wilderness for fifty-four days. The character, Brian, should serve as an example of perseverance and believing in one's own abilities.
Reproducible chapter questions, plus comprehension questions, a story summary, author biography, creative and cross-curricular activities, complete with answer key. 

A novel by Gary Paulsen.
64 pages.
---
---