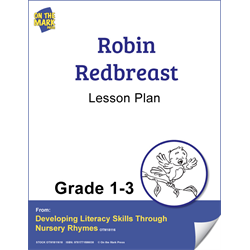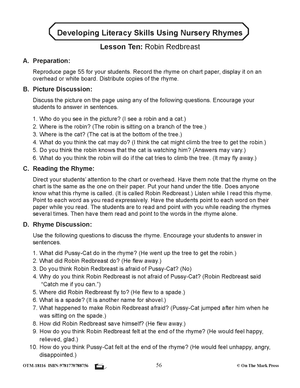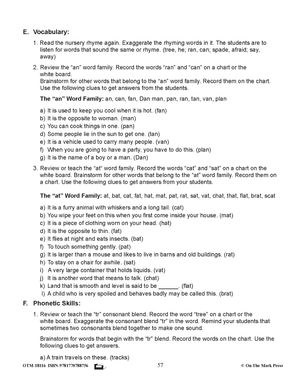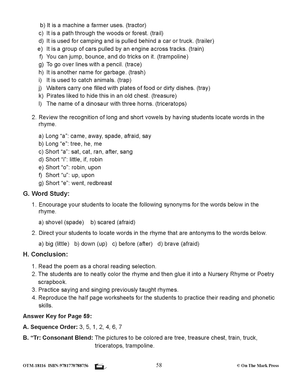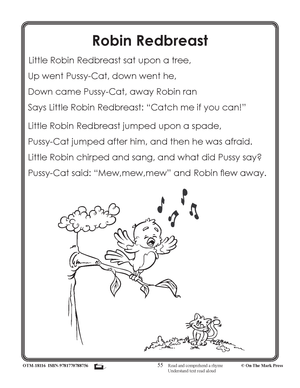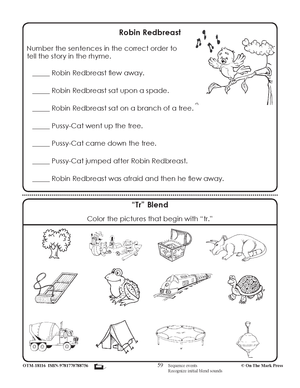 Robin Redbreast Reading Lesson Plan (understanding text read aloud) Grades 1-3
EBOTM1811610
This lesson plan has been developed to provide an enjoyable method to help develop reading comprehension skills and expressive oral reading skills.
It has two half page activities that can be reproduced for the students to do as a follow-up activity. One is to review a comprehension skill and the other to review a phonetic skill.
It includes teacher preparation, picture discussion, reading the rhyme, rhyme discussion, vocabulary skills and word study.
Meets Common Core Standards by reading and comprehending a rhyme, understanding text read aloud, recognizing initial blend sounds and sequencing events.
5 pages including an answer key.
If you like this lesson, you may also like:
Subscribe to our Fan List!: Our FANlist newsletter is full of tips on ways to save time with our resources, exclusive sales, new product info and free monthly downloads – you won't want to miss out!
Follow us on:
---
---