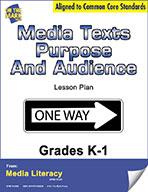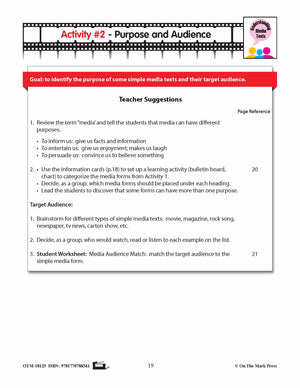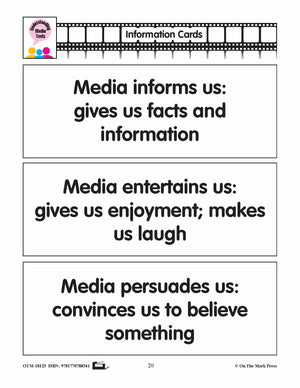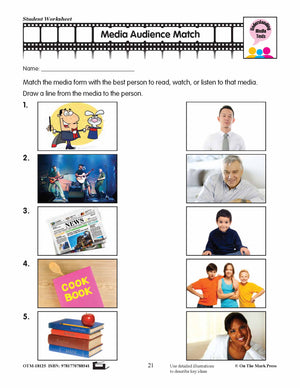 Media Texts Purpose and Audience Lesson Plan Gr. K-1 - Aligned to Common Core
EBOTM1812502
Additional information:
Author

:

Summers, Eleanor M.
The goal of this lesson plan is to identify the purpose of some simple media texts and their target audience.
Lead the students to discover that some forms of media can have more than one purpose.
Teacher Suggestions page and answer key included.
Common Core is met by using detailed illustrations to describe key ideas.
---
---