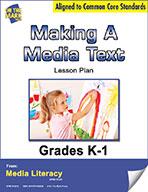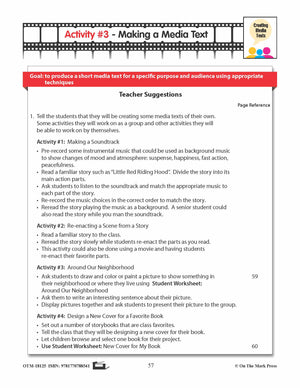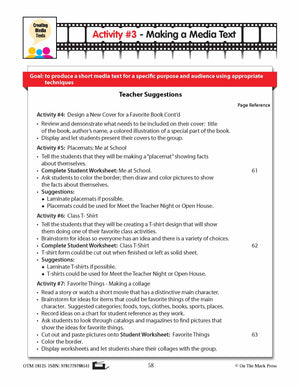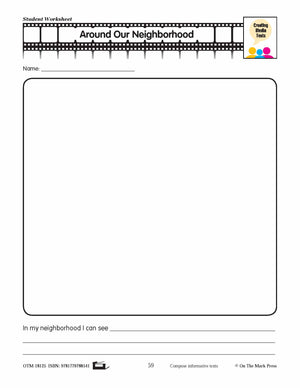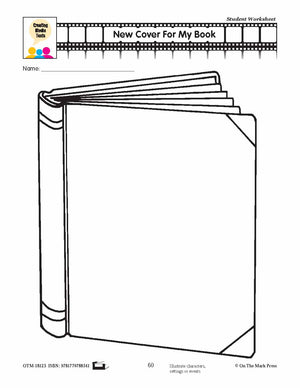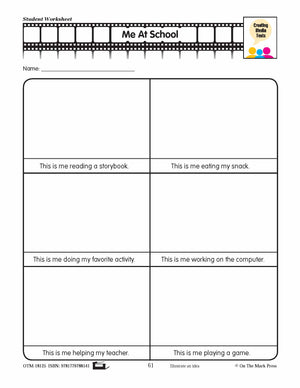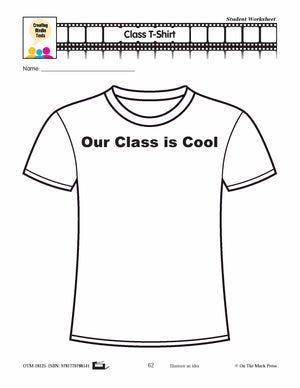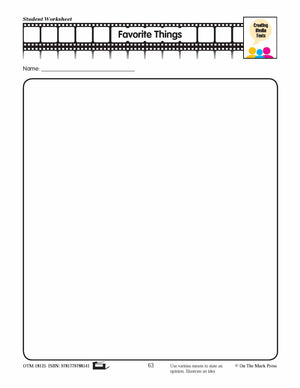 Making a Media Text Lesson Plan - Aligned to Common Core Gr K-1
EBOTM1812512
Additional information:
Author

:

Summers, Eleanor M.
The goal of this lesson plan is to produce a short media text for a specific purpose and audience using appropriate techniques.
Teacher suggestions page included.
Common Core is met by composing informative texts, illustrating characters, settings or events, illustrating an idea and using various means to state an opinion.
---
---