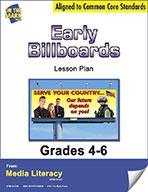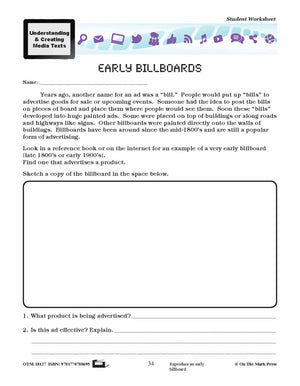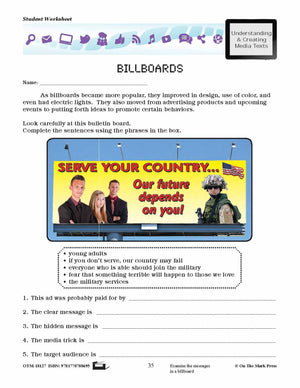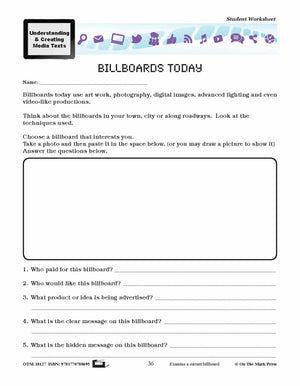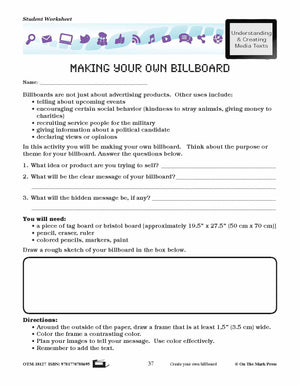 Early Billboards Lesson Plan Grades 4-6 - Aligned to Common Core
EBOTM1812706
Additional information:
Author

:

Summers, Eleanor M.
This lesson plan consists of a short history of billboards.
Activities include researching and sketching a billboard, looking at a billboard and answering questions and making your own billboard.
Meets Common Core by reproducing an early billboard, examining the messages in a billboard and creating your own billboard.
---
---