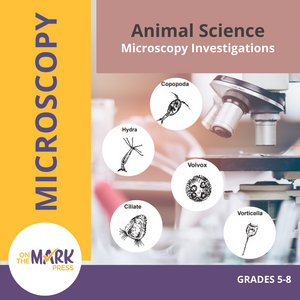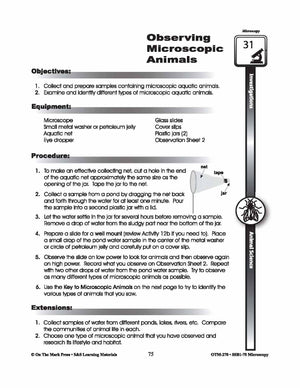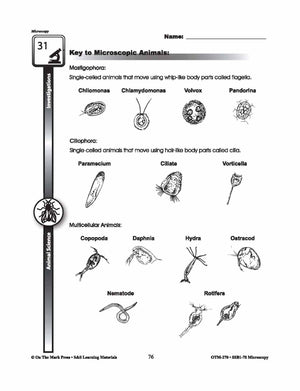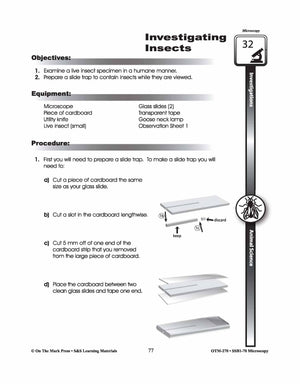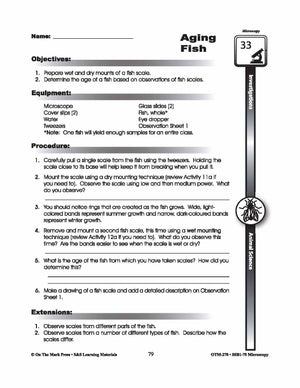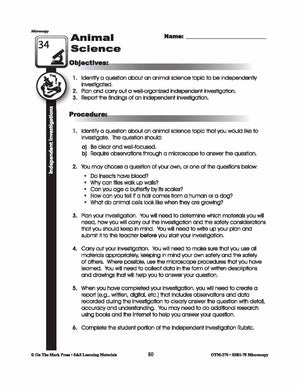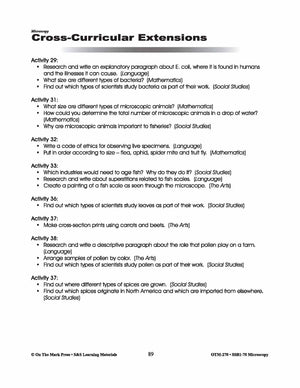 Animal Science Microscopy Investigations Grades 5-8
EBOTM27005
Additional information:
Author

:

Taylor, Kim/Taylor, Scott
Each section also includes an independent investigation based on the section topic. A number of suggested questions are provided, but the students are encouraged to choose questions of their own and use the microscopes as scientists would. These independent investigations could be the basis for science fair projects.
A variety of mounting techniques will allow the students to examine both living and non-living samples in ethically sensitive ways.
Observing Microscopic Animals
Key to Microscopic Animals
Investigating Insects
Aging Fish
Animal Science Independent Investigation
Extras:
Cross-Curricular Activities where relevant
---
---