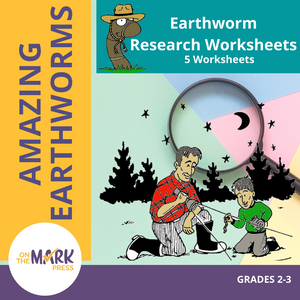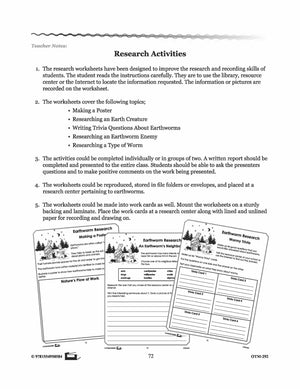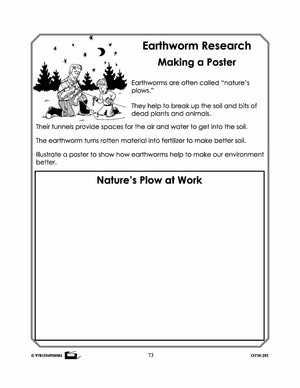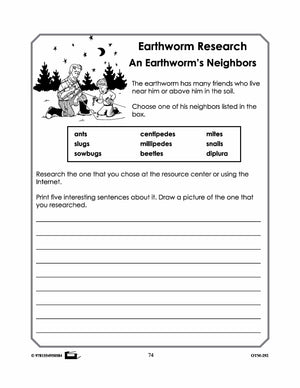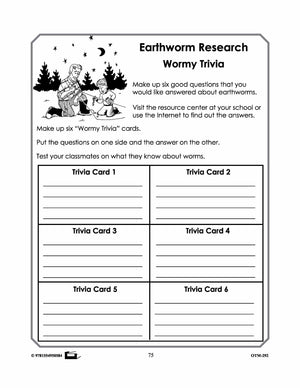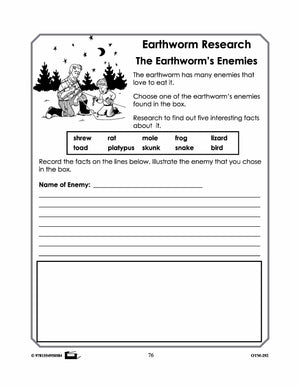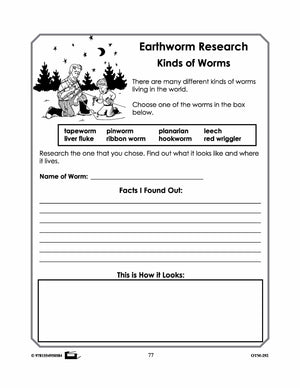 Earthworm Research Worksheets! Grades 2-3
EBOTM29207
The research worksheets have been designed to improve the research and recording skills of students. The student reads the instructions carefully. They are to use the library, resource center or the Internet to locate the information requested. The information or pictures are recorded on the worksheet.
The worksheets cover the following topics;
Making a Poster
Researching an Earth Creature
Writing Trivia Questions About Earthworms
Researching an Earthworm Enemy
Researching a Type of Worm
6 pages.
---
---