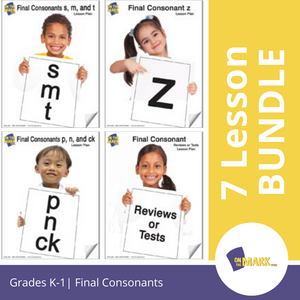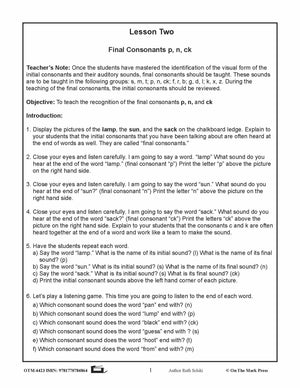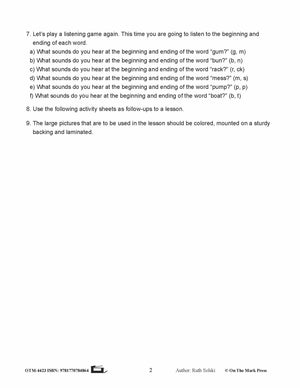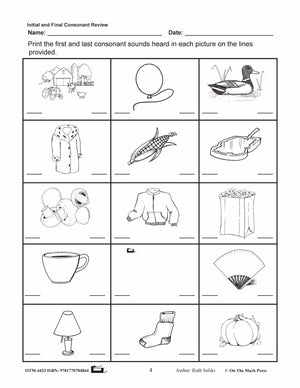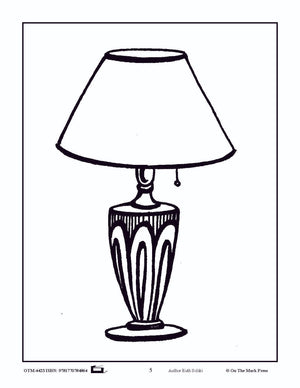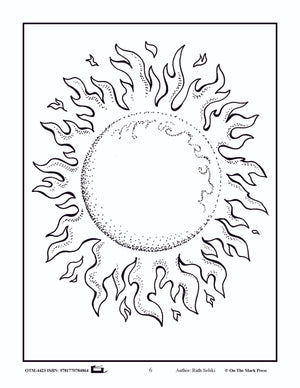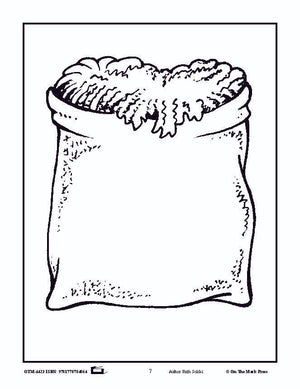 Final Consonants 7 Lessons & 1 Test Bundle! Grades Kindergarten To 1
EBOTM4462
These lessons teach the 7 final consonants and the sounds they make.
Once the students have mastered the identification of the visual form of the initial consonants and their auditory sounds, final consonants should be taught. These sounds are to be taught in the following groups: s, m, t; p, n, ck; f, r, b; g, d, l; k, x, z.
Teacher-directed instructions include auditory exercises for whole group instruction. Two worksheets provide practice and review. Three pictures for each of the final consonants are provided and can be displayed on a Smartboard for whole group instruction.
There are visual and auditory tests or reviews that can be used to measure your student's skill in recognition of consonants in the initial, medial, and final position in words. For each test or review are step-by-step instructions for the teacher to give and for the students to follow.
58 pages including an answer key.
Subscribe to our Fan List!: Our FANlist newsletter is full of tips on ways to save time with our resources, exclusive sales, new product info and free monthly downloads – you won't want to miss out!
Follow us on:
---
---