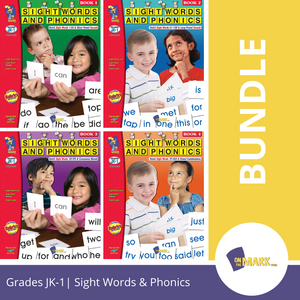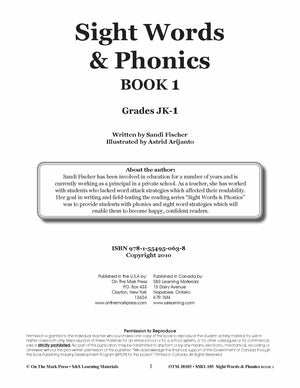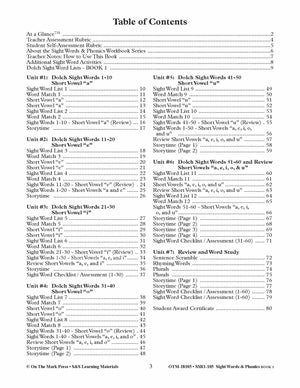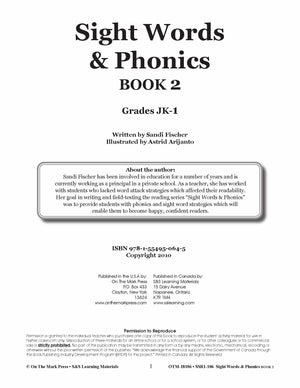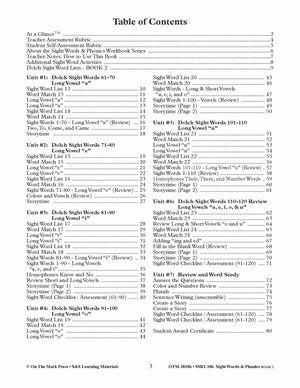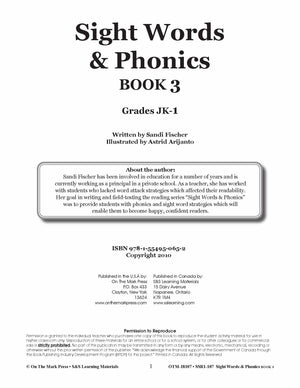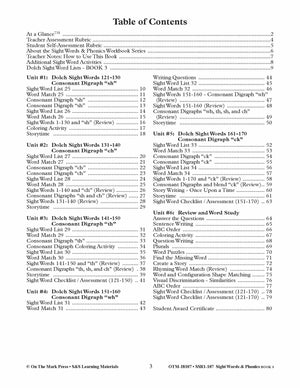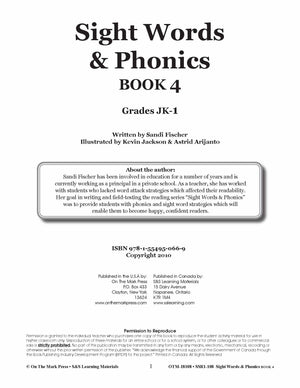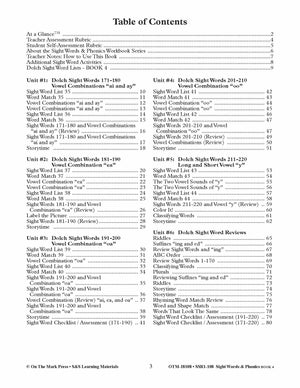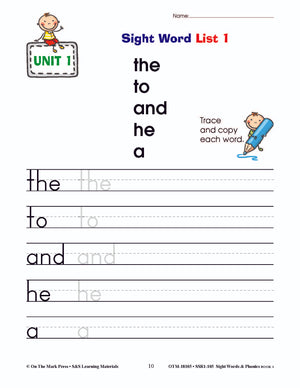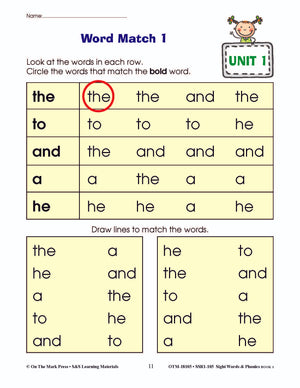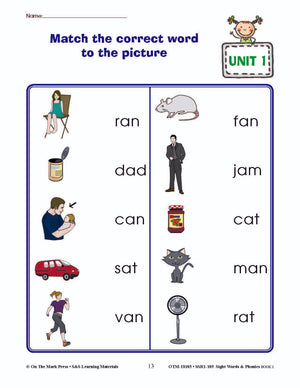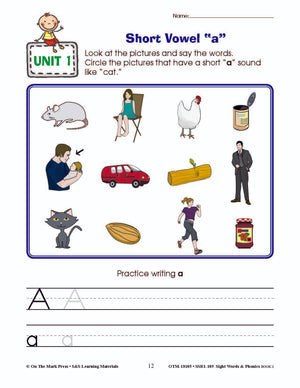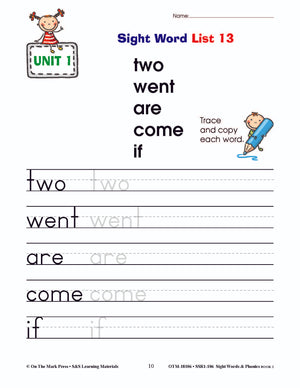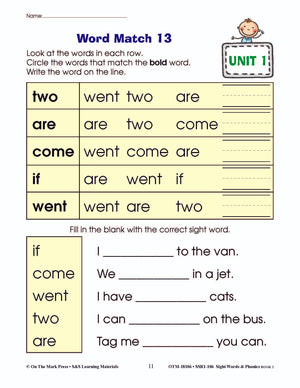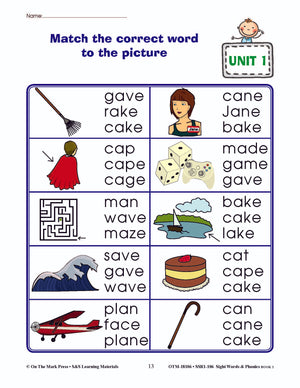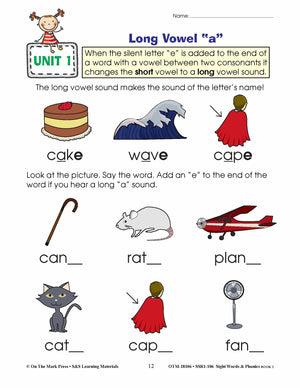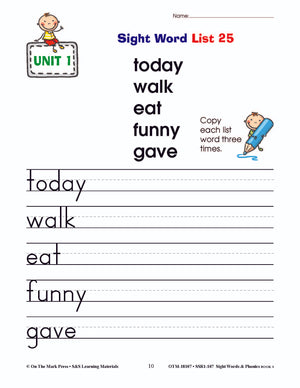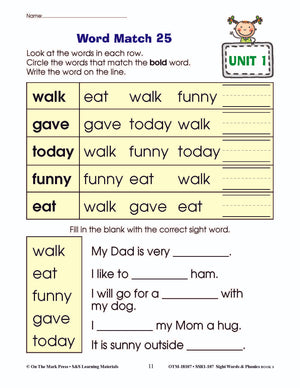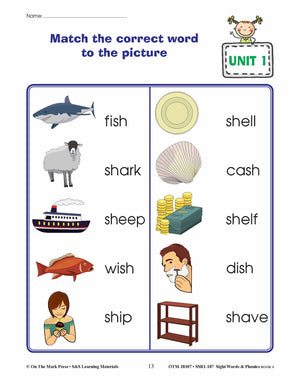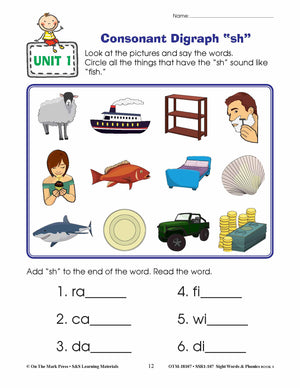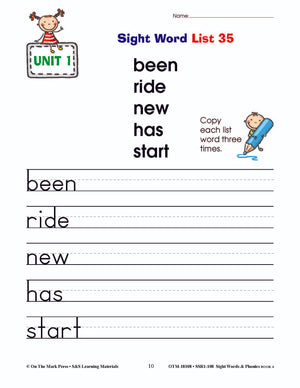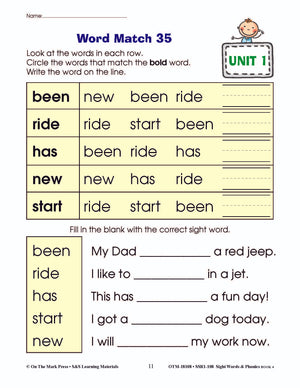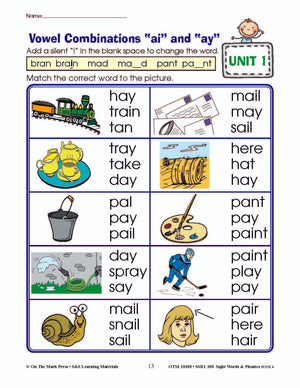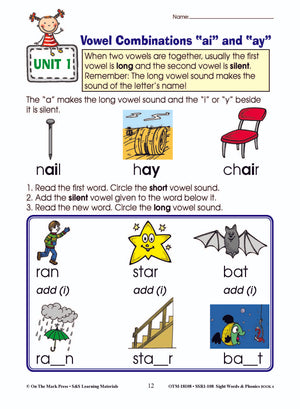 Sight Words and Phonics Program with Worksheets and Flash Cards Bundle Teach 220 Dolch Sight Words!
OTM66
Teach 220 Dolch Sight Words!
This unique resource is designed for emerging readers and readers having difficulty or requiring review at any level.
Designed to assist educators and parents to build and improve reading skills through the introduction of 220 Dolch Sight Words and the reinforcement of important Phonics skills. At the same time short vowel, long vowel, and vowel combination sounds are introduced and reinforced.
Sight Words and vowels are reinforced through short sentences and revision activities that follow. To end the unit the student reads a short story that only contains words they have learned and practiced.
Activity formats include tracing and copying an introduced sight word list, implementing visual discrimination and context skills with a word list, the introduction of vowel sounds or combinations, or consonant blends, reading a story containing only previously learned vocabulary.
 It is easy to use and a proven method for improved reading!
Each book includes 50-60 Sight Word Flash Cards!
Book 1 includes Dolch Sight Words 1-60 & Short Vowel Sounds

Book 2 includes Dolch Sight Words 61-120 & Long Vowel Sounds 

Book 3 includes Dolch Sight Words 121-170 & Consonant Blends

Book 4 includes Dolch Sight Words 171-220 & Vowel Combinations
Includes 280 worksheets!

220 Flashcards for Dolch Sight Words taught are included on card stock, print version. Simply cut and use! 
---
---