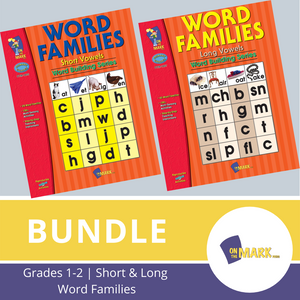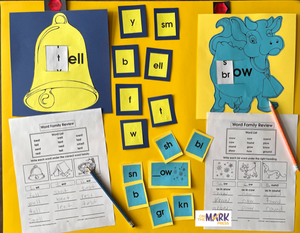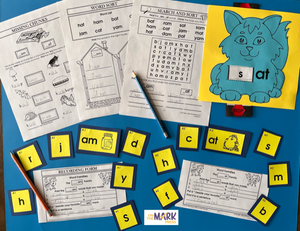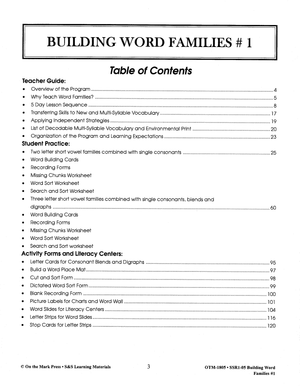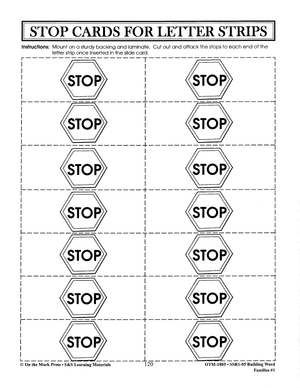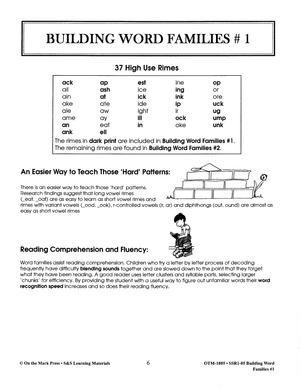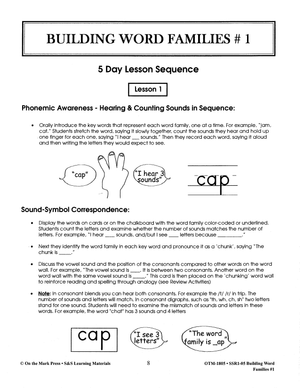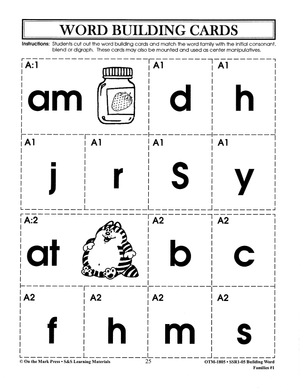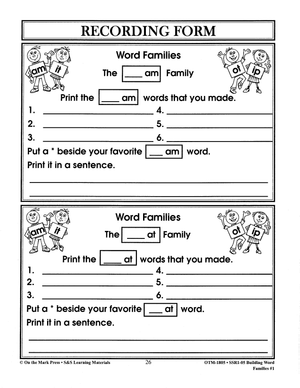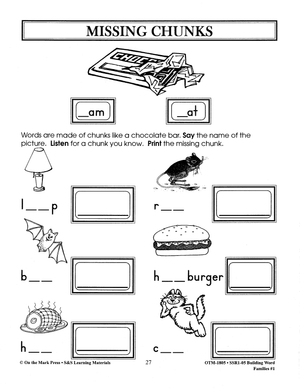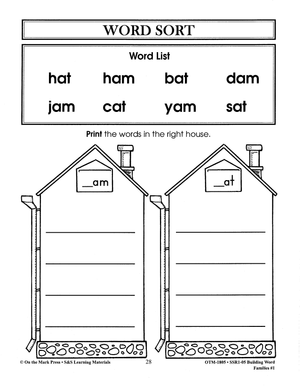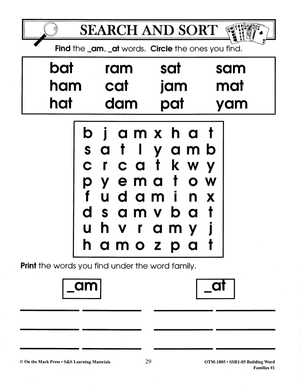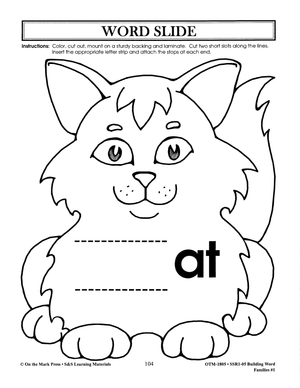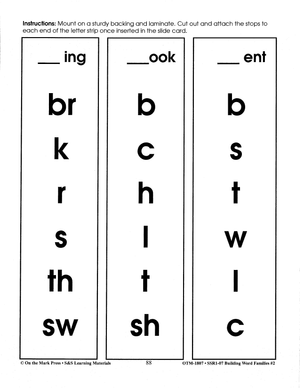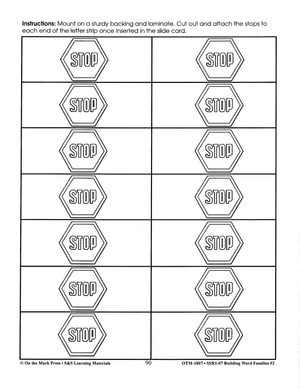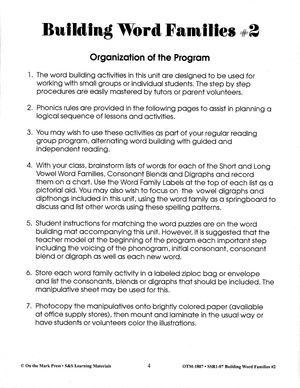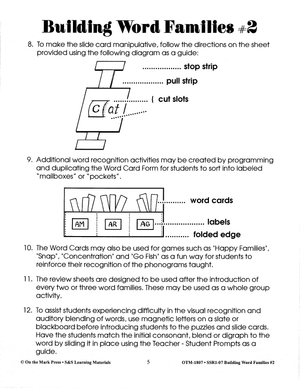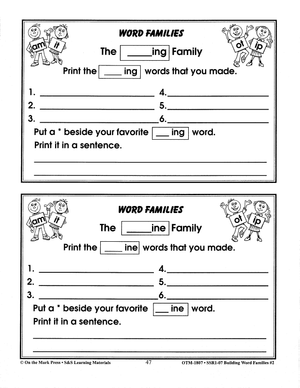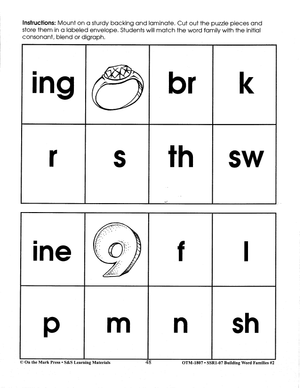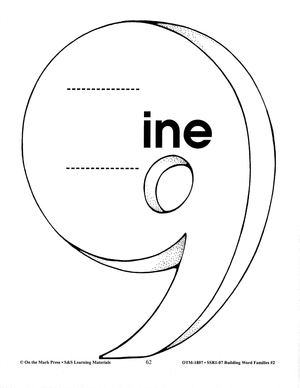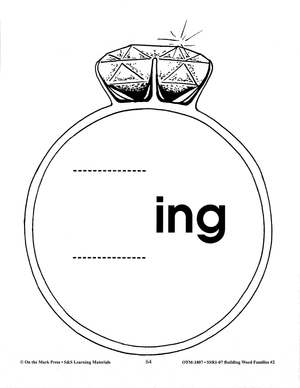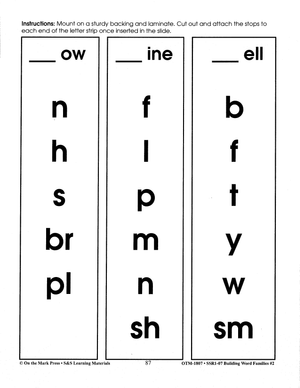 Word Families: Long & Short Vowels - A Two Book Savings Bundle!
OTM75
Additional information:
Author

:

Southall, Margot
More than 100 Multi-Sensory Activities for Short and Long Vowel Word Families
SHORT VOWEL WORD FAMILIES:
Empower your students to recognize the common chunks or "families" in words and use these to read and spell new and multi-syllable vocabulary. 
A complete 5-day lesson plan provides step-by-step instructions for using the six activities for each word family. Begin with two-letter word families combined with a single consonant, and progress to three-letter word families with single consonants, blends and digraphs.
120 pages
LONG VOWEL WORD FAMILIES:
Empower your students' reading and spelling strategies with these motivating multi-sensory activities. 
Long Vowels teaches the long vowel word families and reinforces short vowel word families with engaging word cards, puzzles, sorting activities, slide cards, and more.
45 word families or chunks are combined with single consonants, 22 blends and 4 digraphs.
96 pages
Other Word Family titles to help your young learners with word building!
You may also like:
Canadian Daily Language Activities
Canadian Math Google Slide Activities
Subscribe to our Fan List!: Our FANlist newsletter is full of tips on ways to save time with our resources, exclusive sales, new product info and free monthly downloads – you won't want to miss out!
Follow us on:
---
---