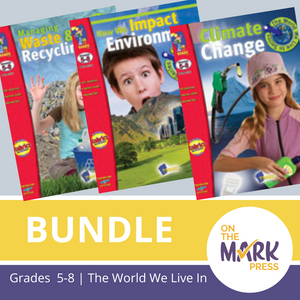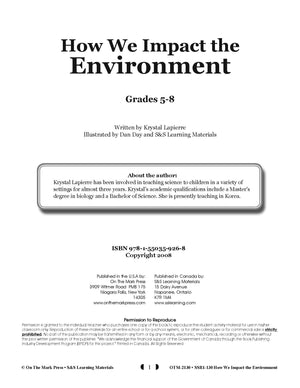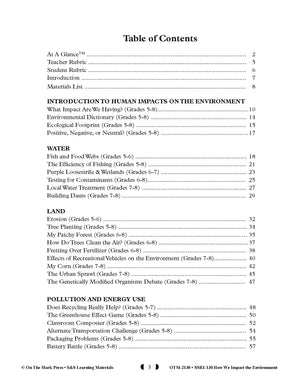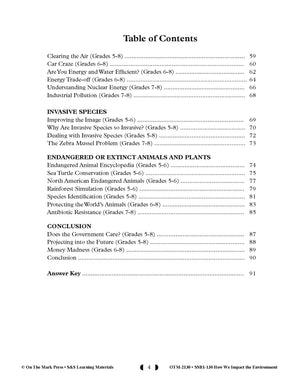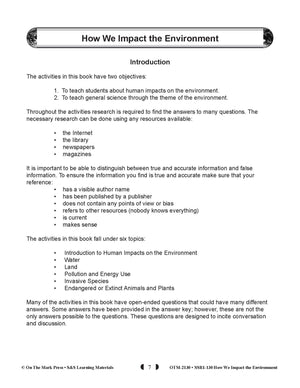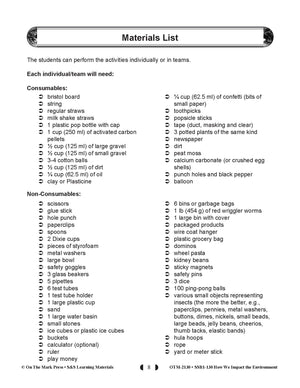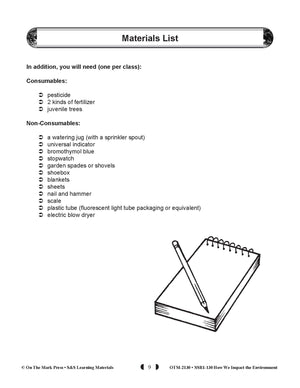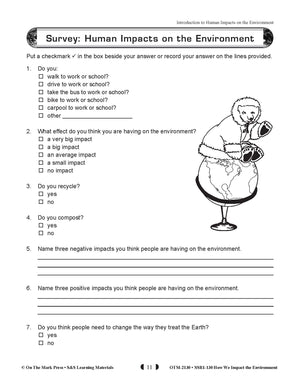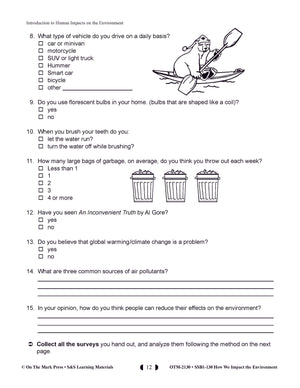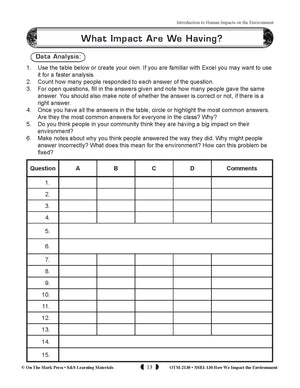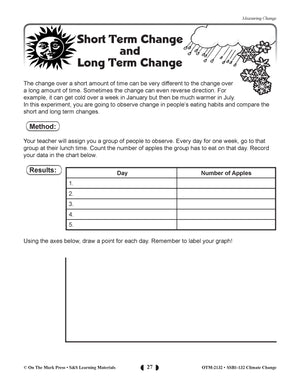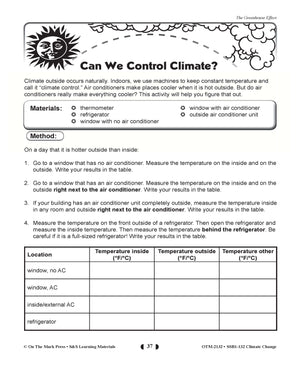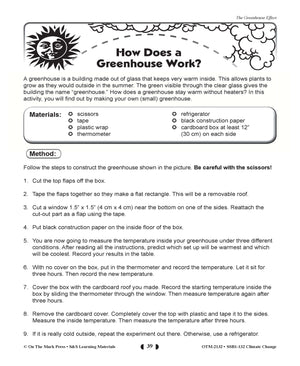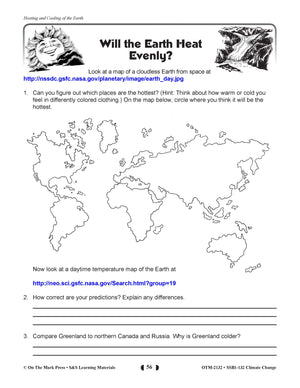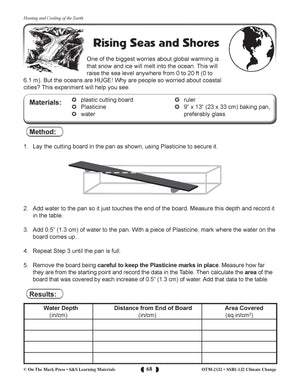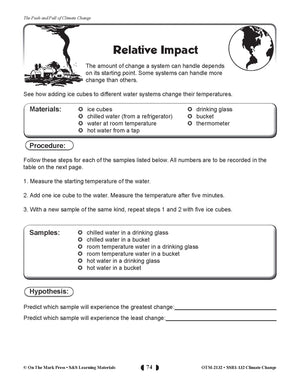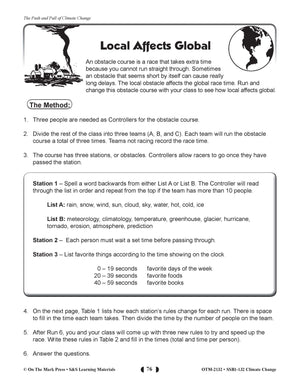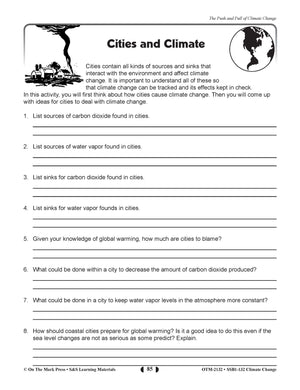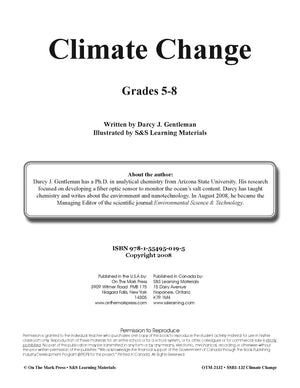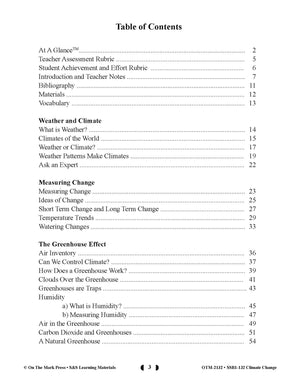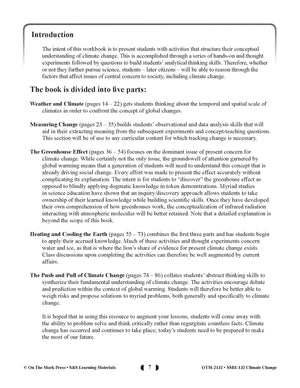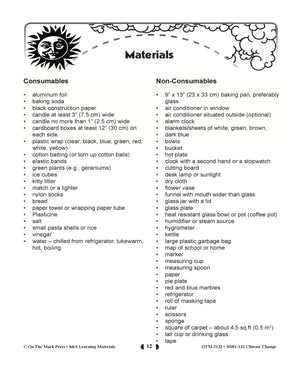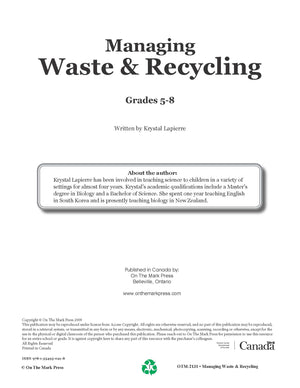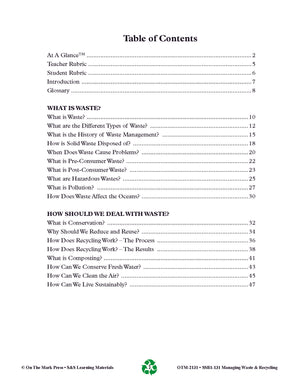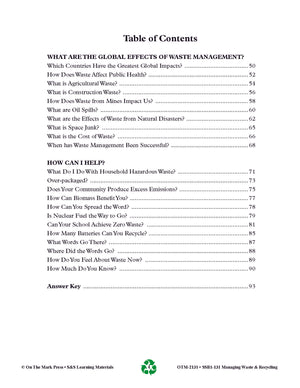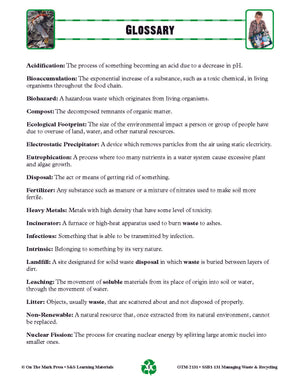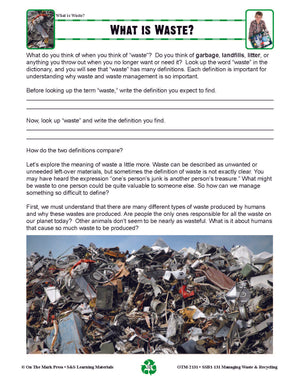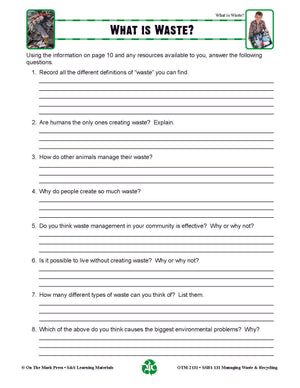 Climate Change, Global Warming, Environmental Impacts, Managing Waste Earth Day
EBOTM82
Everything you need to teach about our role in the environment. Three book set includes:
Book #1: Climate Change: Your Global Warming Guide The intent of this workbook is to present students with activities that structure their conceptual understanding of climate change. This is accomplished through a series of hands-on and thorough experiments followed by questions to build students' analytical thinking skills.
Divided into these five parts: Weather and Climate, Measuring Change, the Greenhouse Effect, Heating, and Cooling the Earth, The Push and Pull of Climate Changes.
Book #2: How We Impact the Environment: Empower Your Students! Activities and experiments in this resource will help students know that they can make a difference to keep our planet clean and healthy. Concepts include: recognizing environmental issues, understanding what impacts people have on the environment.
Topics Covered Include Water, Land, Pollution and Energy Use, Invasive Species, Endangered or Extinct Animals and Plants.
Book # 3: Managing Waste & Recycling: Teach About A Greener Tomorrow
Motivate students' enthusiasm and interest in preserving their environment. This easy-to-use, teacher-friendly resource provides 30+ information-packed reproducible activities that focus on recycling and managing our waste. Students will address pre and post-consumer waste, smog, managing landfills, incinerators, and oil spills.
Each book is 96 pages and includes a teacher guide, resource list, and an answer key.
Here is what teachers are saying about this series.

JT H says: These are great resources that I can use with my Alternate Education students, in my Environmental Science class. Used with grades 10 to 12.

You may also like:

---
---