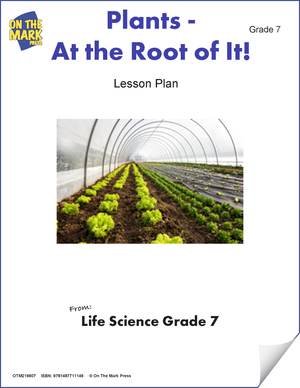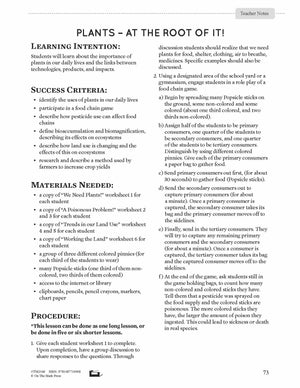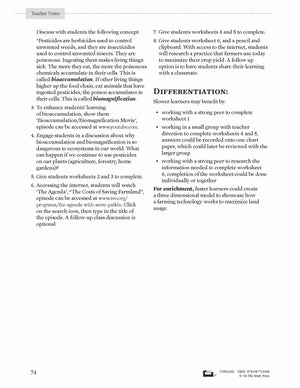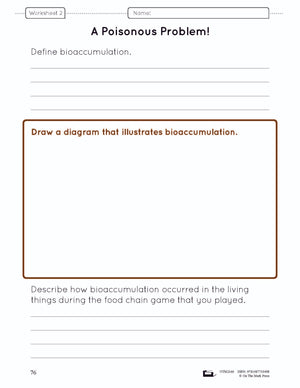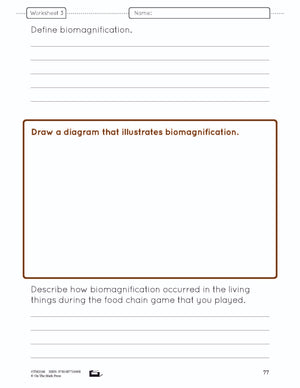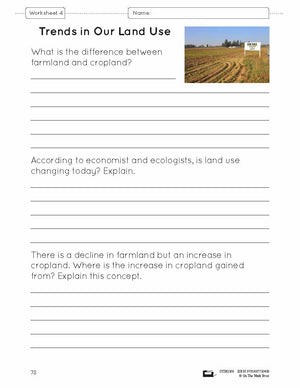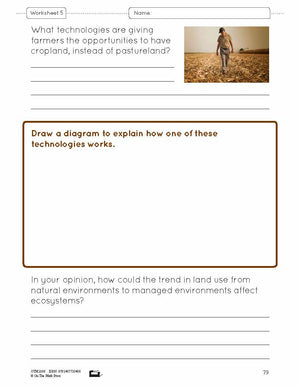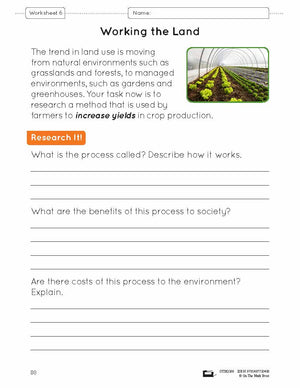 Plants - At the Root of it! Grade 7 (eLesson Plan)
EBOTM216607
Students will learn about the importance of plants in our daily lives and the links between technologies, products, and impacts. 8 pages.
identify the uses of plants in our daily lives

participate in a food chain game

describe how pesticide use can affect food chains

define bio-accumulation and bio-magnification, describing its effects on ecosystems

describe how land use is changing and the effects of this on ecosystems

research and describe a method used by farmers to increase crop yields
Suggestions for differentiation are also included so that all students can be successful in the learning environment.
---
---