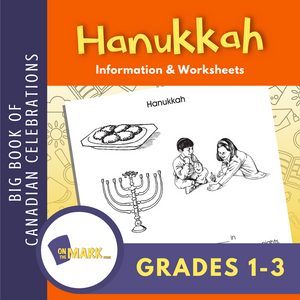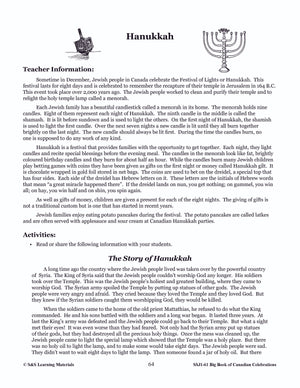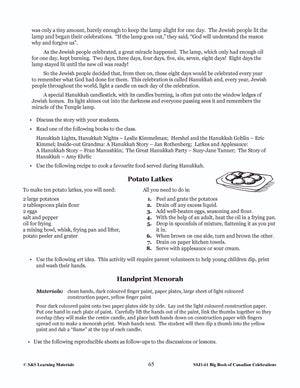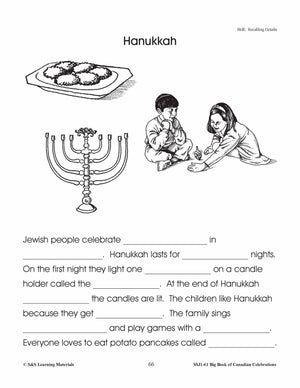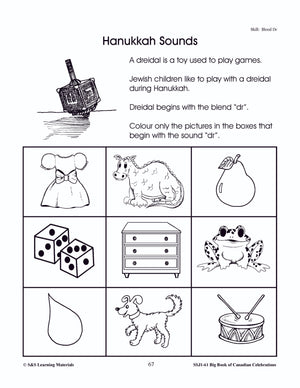 Hanukkah Grades 1-3 Teacher Directed Lesson & Activities
EBLPJ16114
Share the Jewish celebration known as Hanukkah The Festival of Lights with your students.
Use the teacher-directed information and stories provided to share the beliefs and traditions of another culture with your students.
Make the recipe with your class to give them the opportunity to taste a traditional dish served at a Jewish meal.
The art activity will help students to remember an artifact used in an evening ceremony.
Reproducible worksheets reinforce the information taught.
---
---