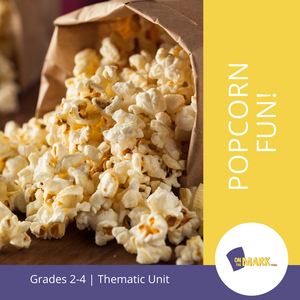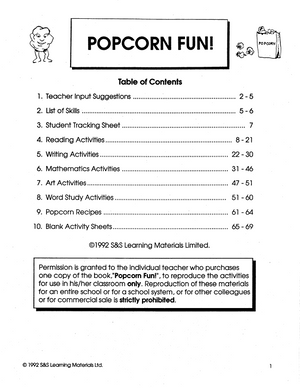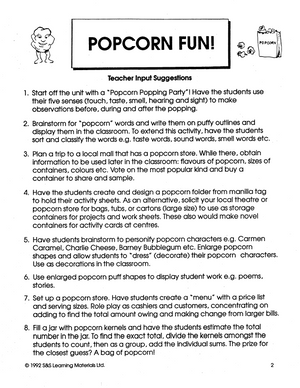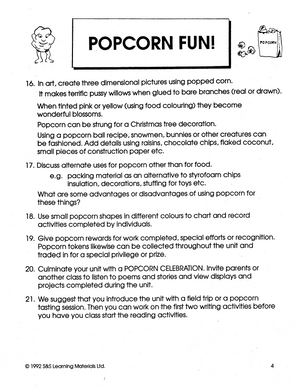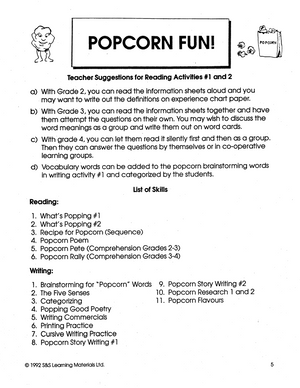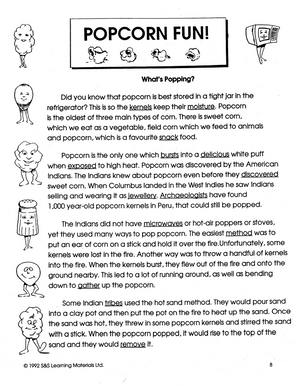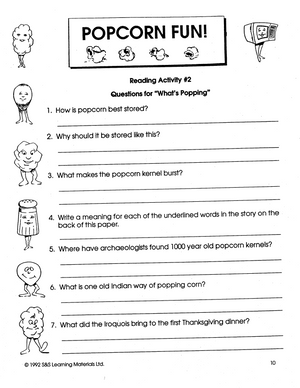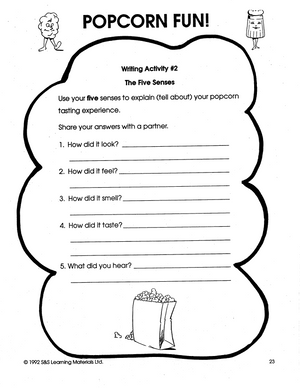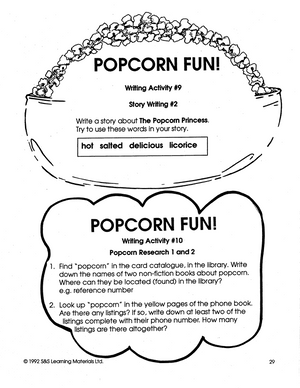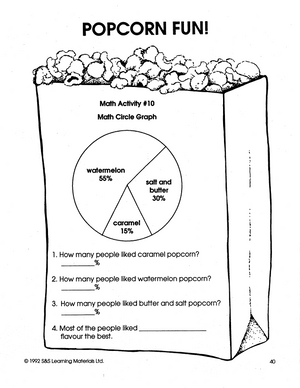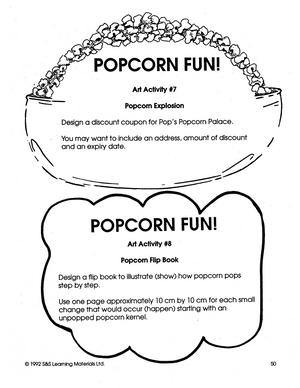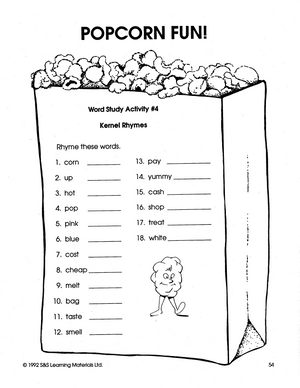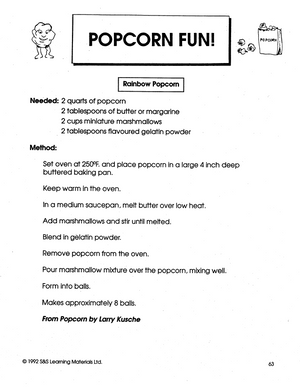 Popcorn Fun Grades 2-4
EBB166
Additional information:
Author

:

Fuller, Anna Marie/Savory, Arl
Crisp, crunchy, salty, buttery popcorn! One of the world's most popular snack foods!
The sound of popcorn popping in a pan is music to the ears of many children.
Students will enjoy participating in the various activities in this integrated resource. Fun recipes for making fruity, caramel, rainbow, and chocolate mint popcorn are included in this cross-curricular resource.
Additional art projects will capture your students' creativity as they make popcorn patterns, 3-D popcorn shapes, and a popcorn flipbook!
---
---