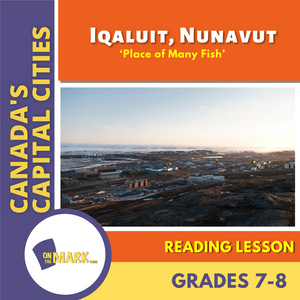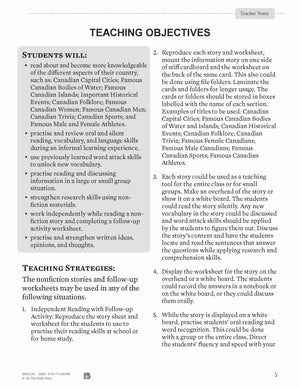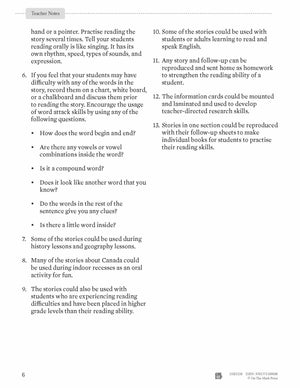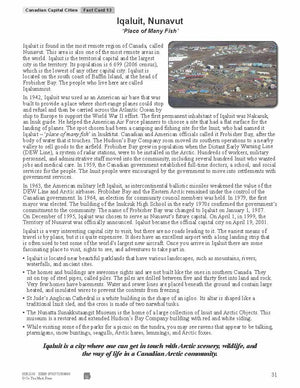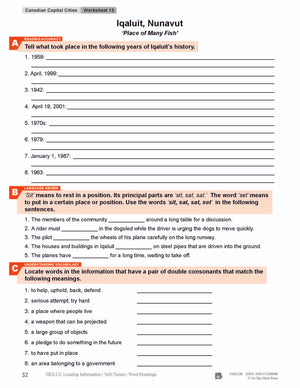 Iqaluit, Nunavut's Capital City Reading Lesson Grades 7-8
EBR113814
Students will improve their reading comprehension and grammar skills while completing the lesson about Iqaluit, Nunavut's Capital City
.
Each topic contains an information story and follow-up exercise designed to review and develop strong reading and phonetic skills.
Skill Practiced: Locating Information | Verb Tenses | Word Meanings
The vocabulary list may need to be presented before each story is read, it will help train students to use their phonetic and word attack skills effectively.
---
---