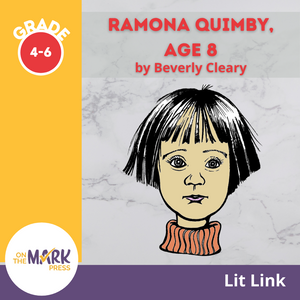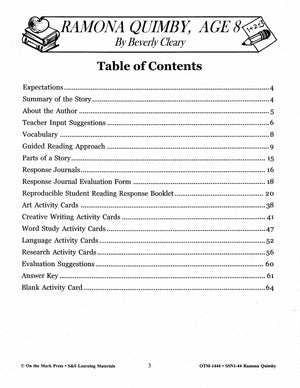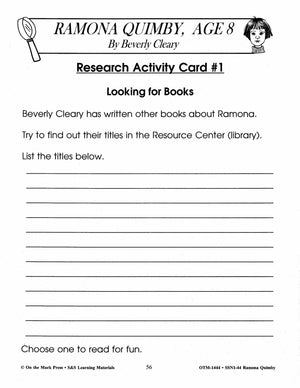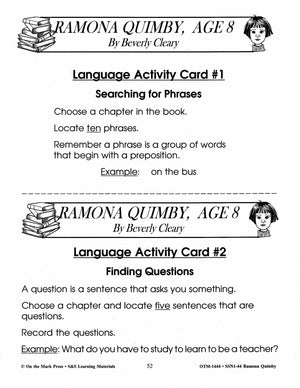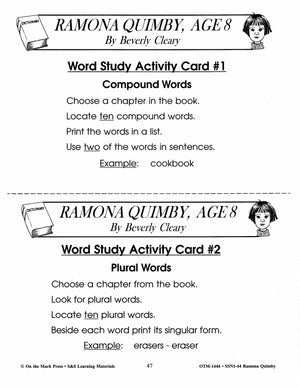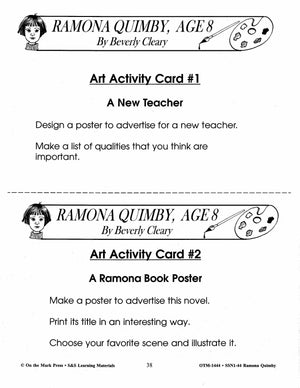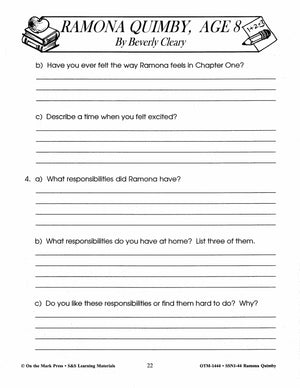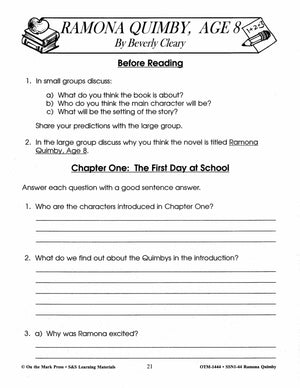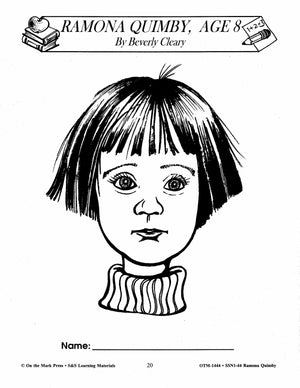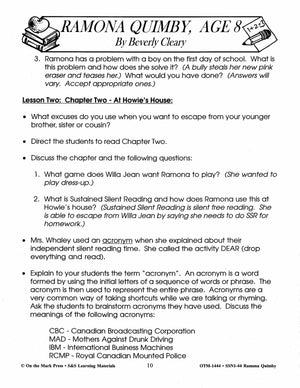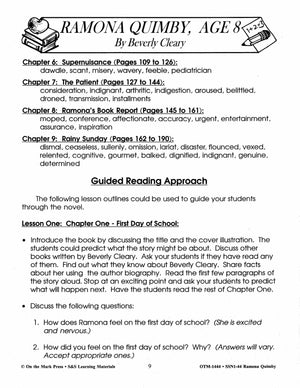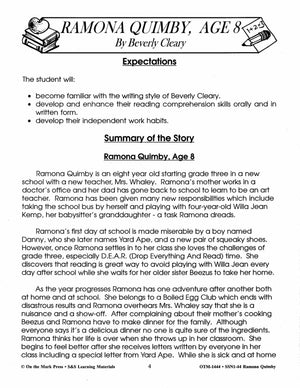 Ramona Quimby, Age 8 Lit Link Grades 4-6
EBOTM1444
Ramona Quimby is an eight-year-old starting grade three in a new school with a new teacher, Mrs. Whaley. Ramona's mother works in a doctor's office and her dad has gone back to college. Therefore, Mrs. Kemp looks after her. Ramona likes being big enough to be counted on, but must everything depend on her? Despite teasing from Danny and Yard Ape, she's determined to enjoy the third grade, her new teacher, and learning to read and write. In Ramona's world, being eight isn't easy, but it's never dull!
Reproducible chapter questions, plus comprehension questions, a story summary, author biography, creative and cross-curricular activities, complete with answer key.
A novel by Beverly Cleary.
• become familiar with the writing style of Beverly Cleary.
• develop and enhance their reading comprehension skills orally and in written form.
• develop their independent work habits.
64 pages including an answer key.
---
---