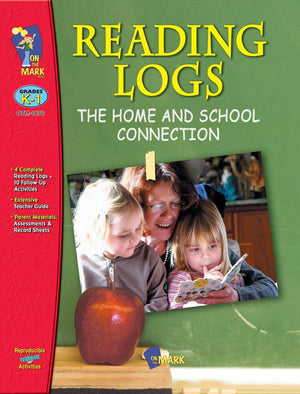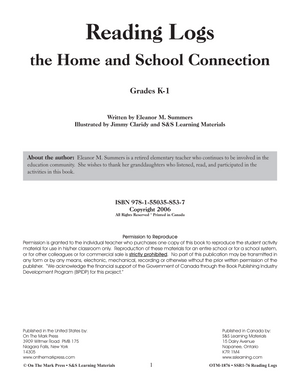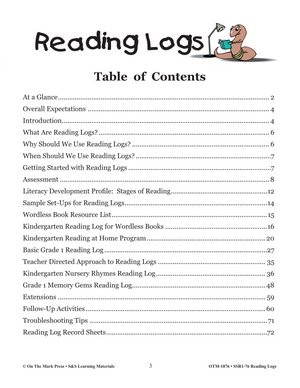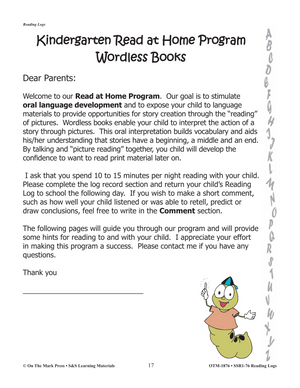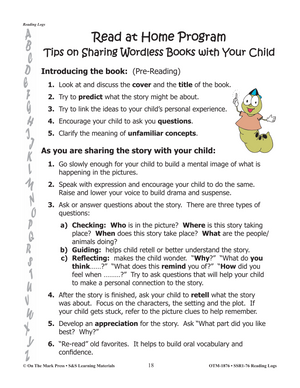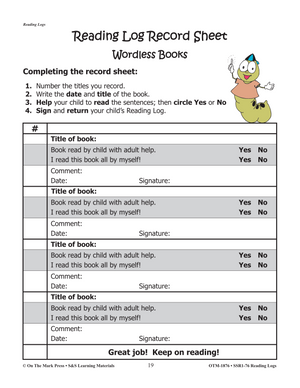 Reading Logs Grades Kindergarten to Grade 1 - The Home and School Connection
EBOTM1876
Additional information:
Author

:

Summers, Eleanor M.
The Home and School Connection Studies show that what happens at home has a remarkable influence on learning success; this resource can help you influence your students' reading success out of school hours.
This resource is designed to provide you with everything you need to implement a reading log program in your classroom.
Individual daily reading is a proven key factor in the development of literacy skills, and a home reading program or Reading Log is one of the easiest ways to accomplish this.
Four sample logs including all materials for simple record-keeping, letters, and information to parents, assessments, and suggestions for reading assignments are included.
Special features include:
Simple self and parent assessments, and
instructions for reading log with wordless books,
nursery rhyme and memory gem reading logs with reading materials included;
and follow-up activities that provide a meaningful focus for at-home reading work.
80 pages
---
---