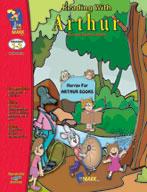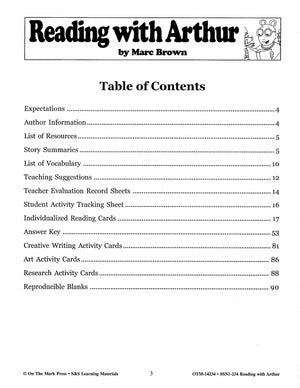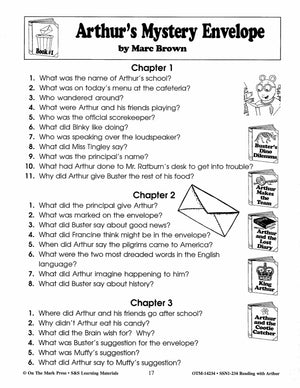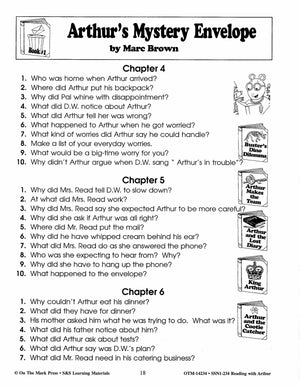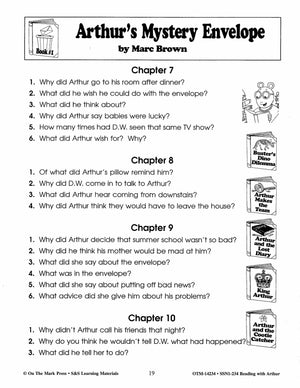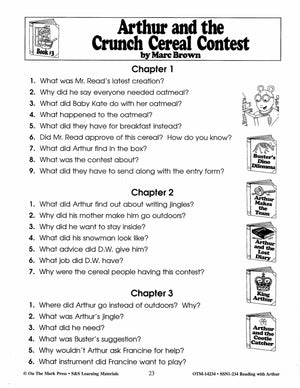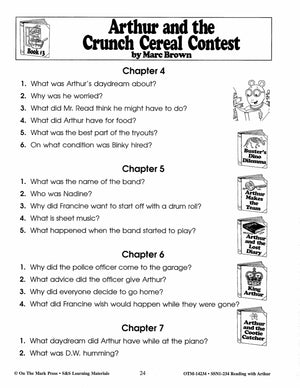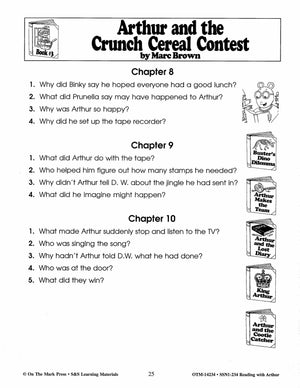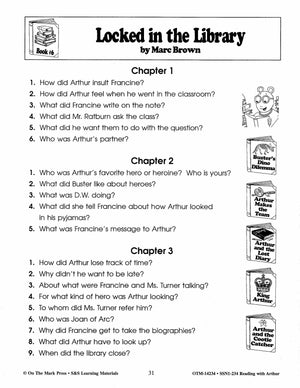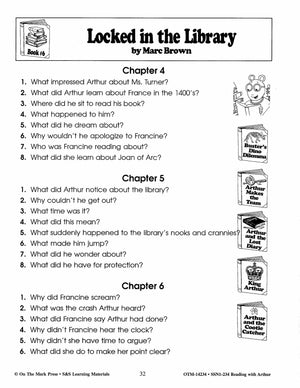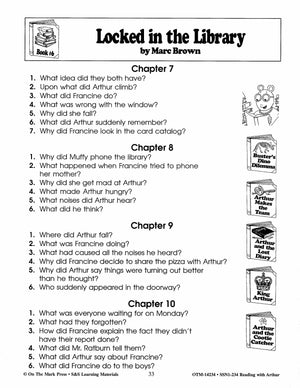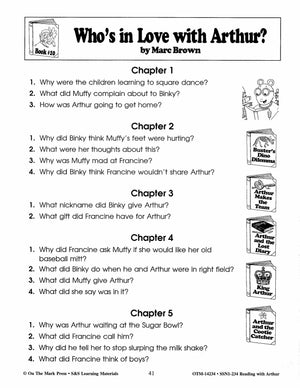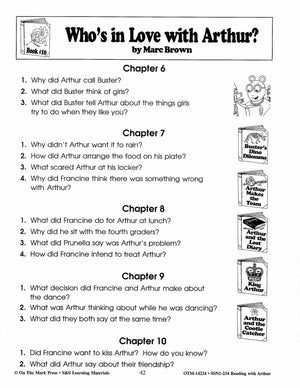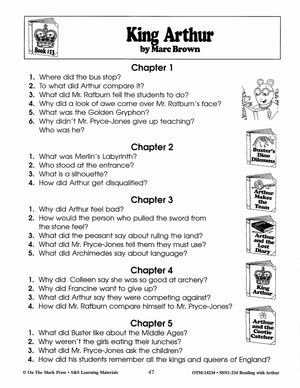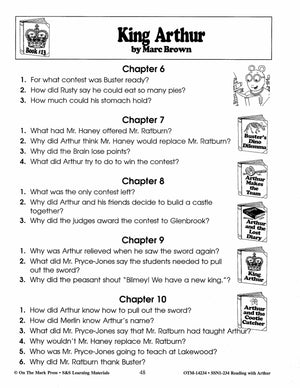 Reading with Arthur, by Marc Brown Author Study Grades 1-3
EBOTM14234
Additional information:
Author

:

Stanford, Frances
Stories to teach reading fluency and literacy strategies!
These resources will help your students develop the literacy strategies necessary to derive meaning from print and illustrations, read to find new information about a topic, and think and write creatively, using these favorite children's stories as a springboard.
Story summaries and reproducible worksheets for author's books, teacher suggestions, a resource list, student tracking sheet, and answer key make each resource easy to use. 96 pages
The student will:

develop new reading skills and reinforce previously-learned ones.

develop his/her ability to think and write creatively.

become familiar with the writings of Marc Brown.

develop fluency strategies necessary to obtain meaning from print.
 Activities for these book titles:
Arthur's Mystery Envelope

Arthur and the Scare-Your-Pants-Off Club

Arthur and the Crunch Cereal Contest

Arthur Makes the Team

Arthur Accused!

Locked in the Library

Buster's Dino Dilemma

The Mystery of the Stolen Bike

Arthur and the Lost Diary

Who's in Love with Arthur?

Arthur Rocks with BINKY

Arthur and the Popularity Test

King Arthur

Francine, Believe It or Not

Arthur and the Cootie Catcher
---
---