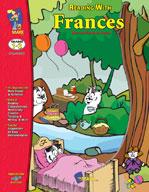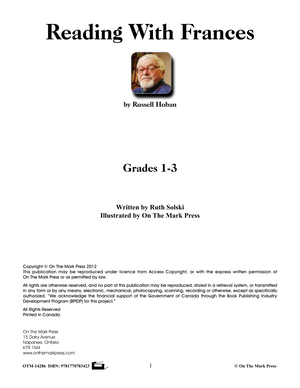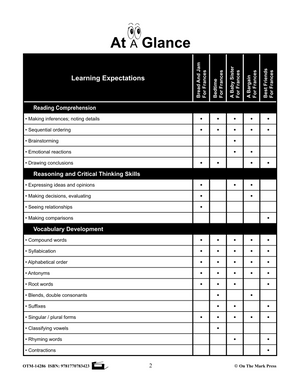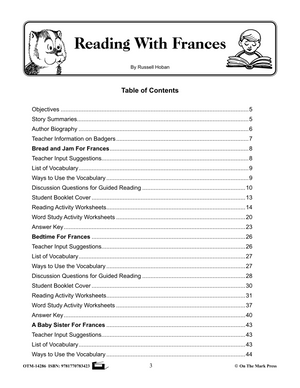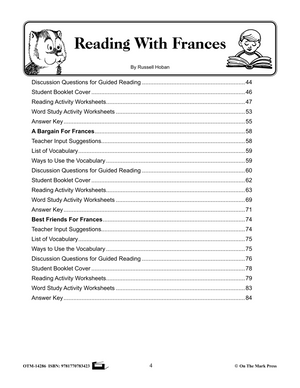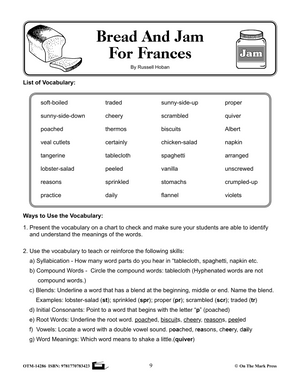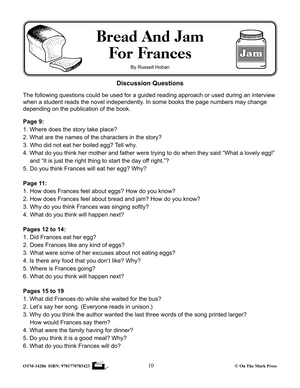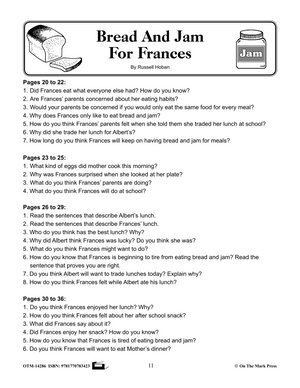 Reading with Frances, Russell Hoban Author Study Grades 1-3
EBOTM14286
Using these five books about Frances, a little badger, will help your students to develop and strengthen the literacy strategies necessary to derive meaning from print and illustrations.
Children love these five Frances Books:
 Bread and Jam For Frances
Bedtime For Frances
A Baby Sister For Frances
A Bargain For Frances
Best Friends For Frances
Each Frances story includes:
Teacher Input Suggestions
Ways to Use the Vocabulary
Discussion Questions for Guided Reading
Student Booklet Cover
Reading Activity Worksheets
Word Study Activity Worksheets
Answer Key
Objectives for this unit:
1. To develop the enjoyment and appreciation of literature written by the late Russell Hoban.
2. To reinforce and strengthen comprehension, word study, and creative thinking skills.
3. To develop students' ability to read selected pieces of literature.
4. To develop oral and written language skills.
86 pages including an answer key.
---
---