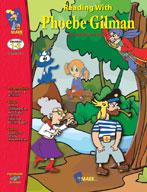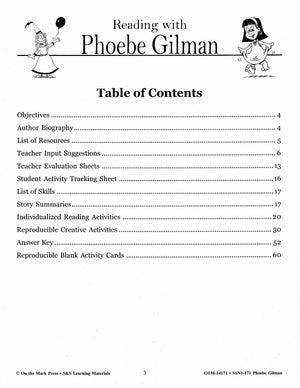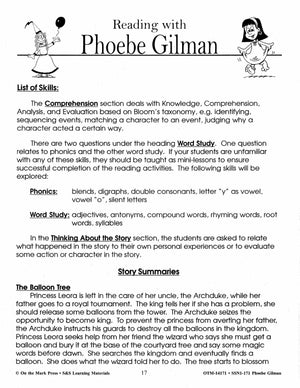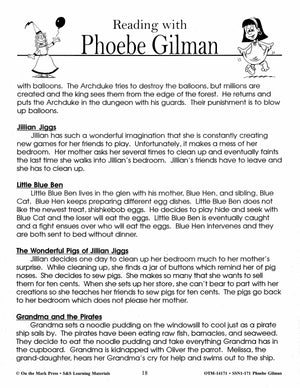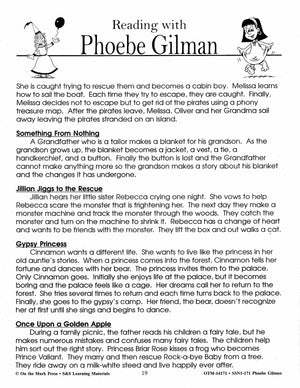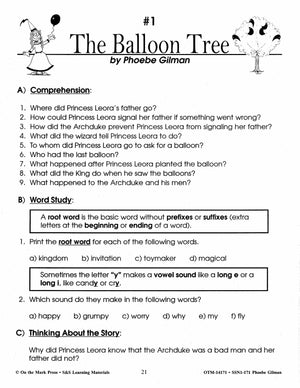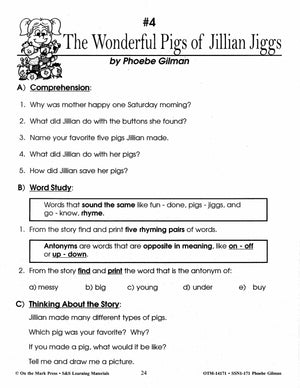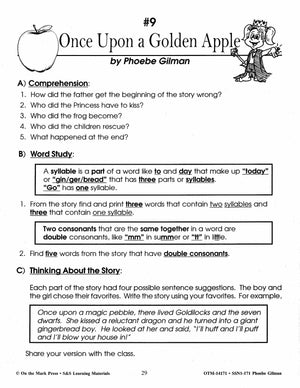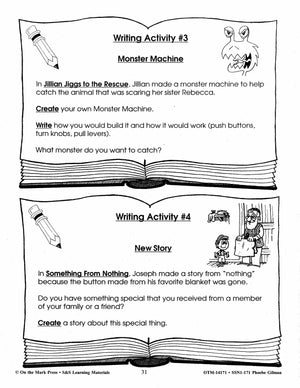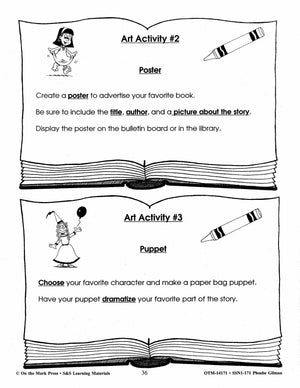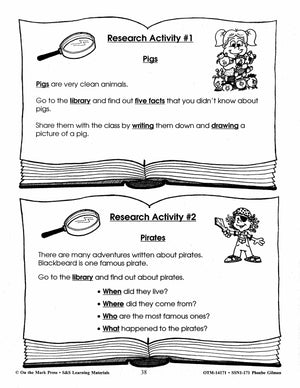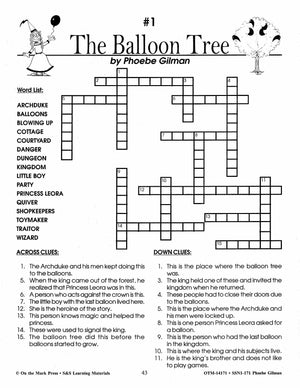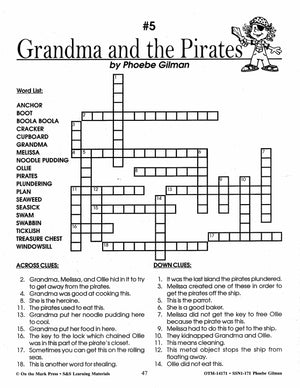 Reading with Phoebe Gilman Author Study Grades 1-3 (Jillian Jiggs)
EBOTM14171
Additional information:
Author

:

Rodgers, Kathleen
Kids love The Balloon Tree, Jillian Jiggs, Something from Nothing and many other stories by Phoebe Gilman. Stories to teach reading fluency & literacy strategies!
These resources will help your students develop the literacy strategies necessary to derive meaning from print and illustrations, read to find new information about a topic, and think and write creatively, using these favorite children's stories as a springboard. 62 pages.
Comprehension, Word Study & Thinking About questions for each book

26 additional activities in Research, Creative Writing, Art, Reading

Plus a cross word puzzle for each book.
l. To familiarize students with an author and her writings and style of writing.
2. To develop the literacy strategies necessary to obtain meaning from print.
3. To read and find new information about a topic deriving it from print and pictures.
4. To develop the student's ability to think and write creatively.
The
Comprehension
section deals with Knowledge, Comprehension, Analysis, and Evaluation based on Bloom's taxonomy, e.g. identifying, sequencing events, matching a character to an event, judging why a character acted a certain way.
There are two questions under the heading
Word Study
. One question relates to phonics and the other word study. If your students are unfamiliar with any of these skills, they should be taught as mini-lessons to ensure successful completion of the reading activities. The following skills will be explored:
Phonics:

blends, digraphs, double consonants, letter "y" as vowel, vowel "o" , silent letters

Word Study:

adjectives, antonyms, compound words, rhyming words, root words, syllables
In the
Thinking About the Story
section, the students are asked to relate what happened in the story to their own personal experiences or to evaluate some action or character in the story.
Phoebe Gilman Books Covered:
The Wonderful Pigs of Jillian Jiggs

Jillian Jiggs to the Rescue
 You may also like:
Canadian Daily Language Activities
Canadian Math Google Slide Activities
Follow us on:
Subscribe to our Fan List!: Our FANlist newsletter is full of tips on ways to save time with our resources, exclusive sales, new product info and free monthly downloads – you won't want to miss out!
---
---