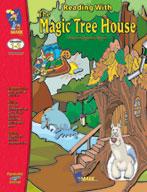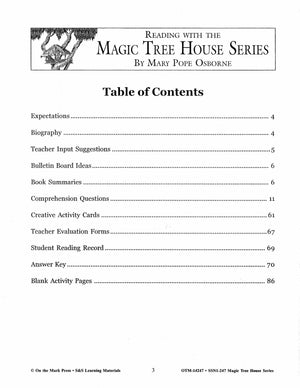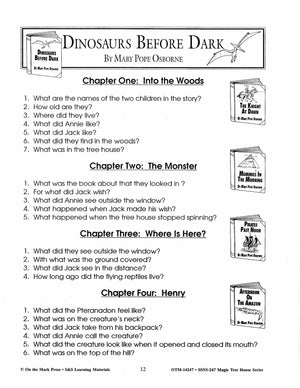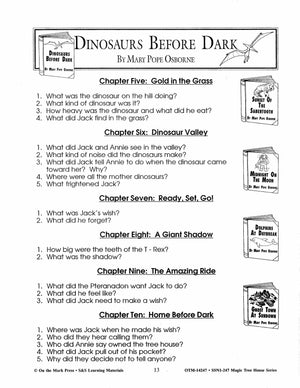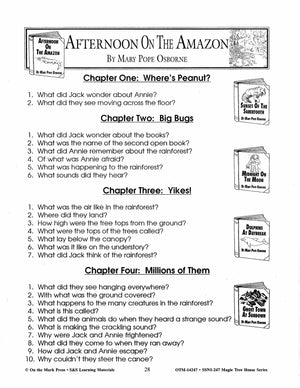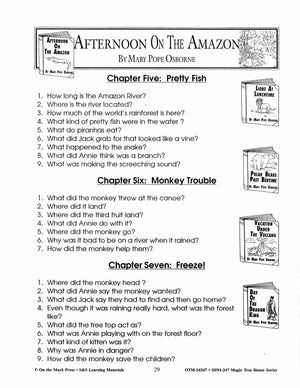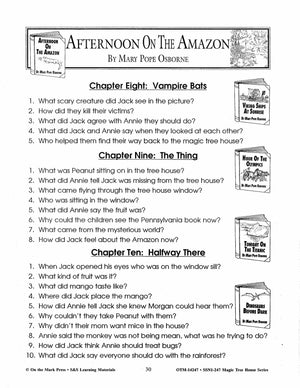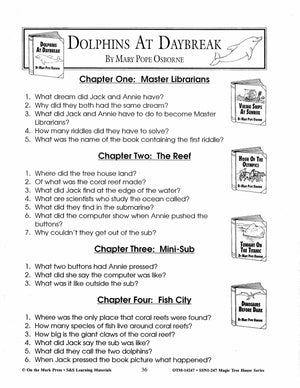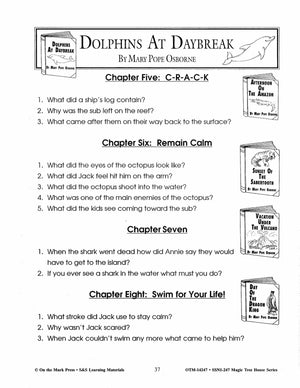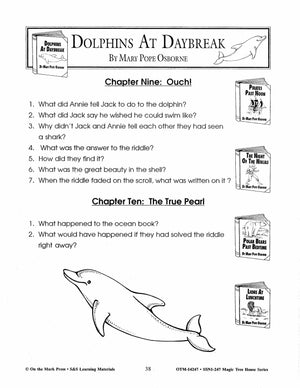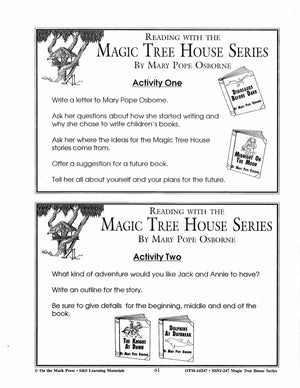 Reading with the Magic Treehouse Study Grades 1-3
EBOTM14247
Additional information:
Author

:

Stanford, Frances
Kids love the Magic Tree House Series! Here is a resource to help your students develop the literacy strategies necessary for them to derive meaning from print, read to find new information, and think and write creatively, all using The Magic Tree house chapter books as a springboard.
Includes:
Story summaries
Reproducible work sheets for 17 Magic Tree House books
Teacher suggestions
Resource list
Story student reading record
Answer key
Expectations
l. To introduce the students to Mary Pope Osborne, her writings and her style of writing.
2. To encourage reading for pleasure and discussion of reading.
3. To encourage students to research for information about material they have read.
4. To develop literacy strategies necessary to obtain meaning from print.
5. To develop the students' abilities to think and write creatively.
 Story Summary and activities for these 17 Magic Tree House Books:
Dinosaurs Before Dark
The Knight at Dawn
Mummies in the Morning
Pirates Past Noon
Night of the Ninjas
Afternoon on the Amazon
Sunset of the Sabertooth
Midnight on the Moon
Dolphins at Daybreak
Ghost Town at Sundown
Lions at Lunchtime
Polar Bears Past Bedtime
Vacation Under the Volcano
Day of the Dragon King
Viking Ships at Sunrise
Hour of the Olympics
Tonight on the Titanic
---
---