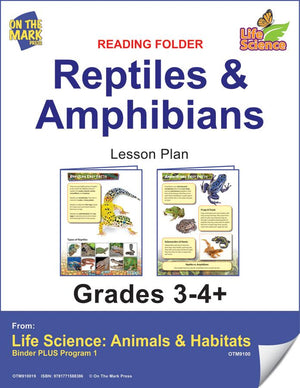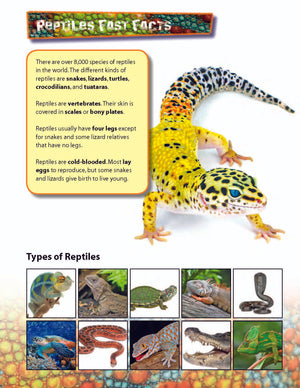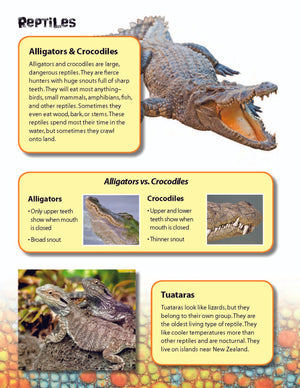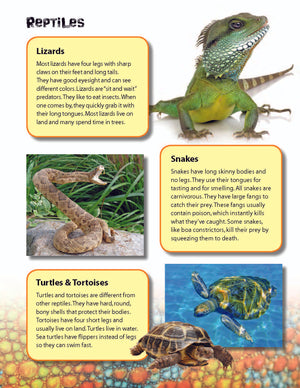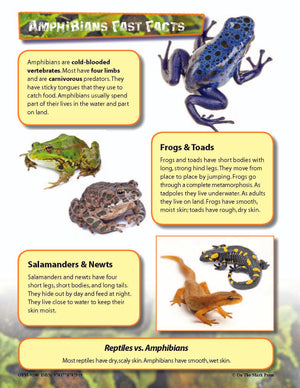 Reptiles & Amphibians Reading Folder Grades 3+
EBOTM910019
This folder is the first look at important facts about reptiles and amphibians. Information is delivered in a short, concise way with colorful animal photos to show examples.
This format is great for visual learners and students with short attention spans.
The clear, straightforward presentation of essential facts, the colorful, highly visual elements, and the hands-on activities will capture the interest of students with a variety of learning styles and skill levels.
---
---