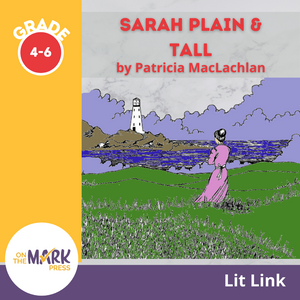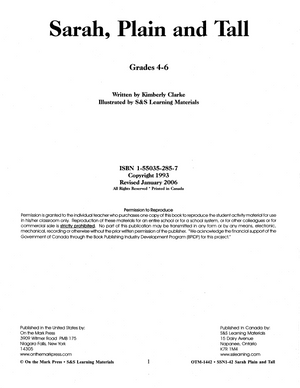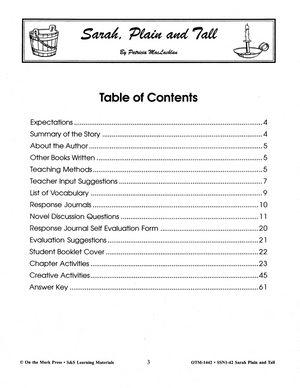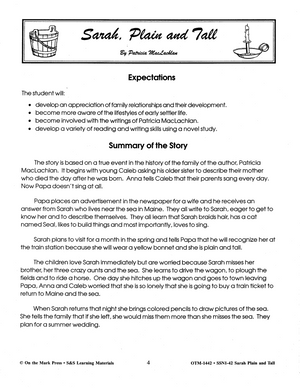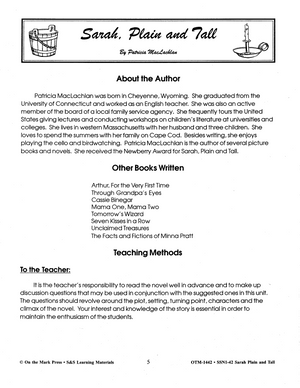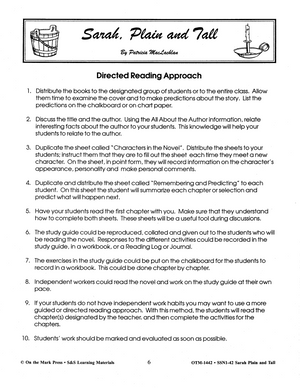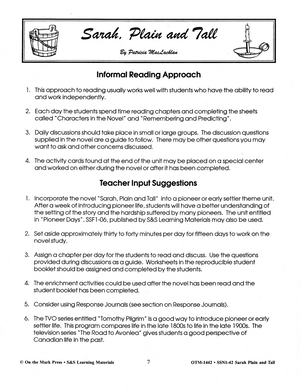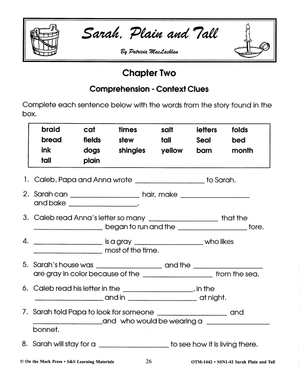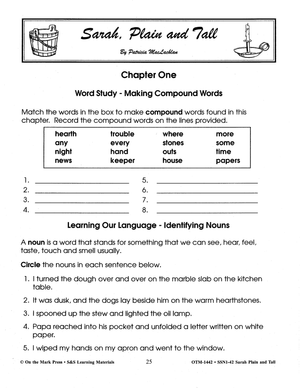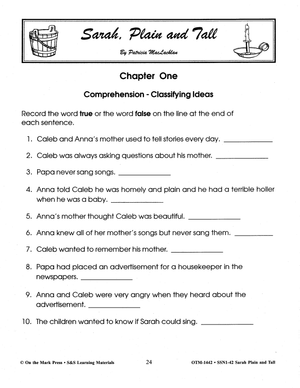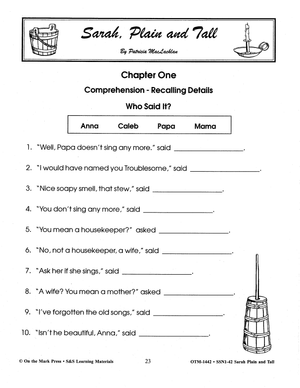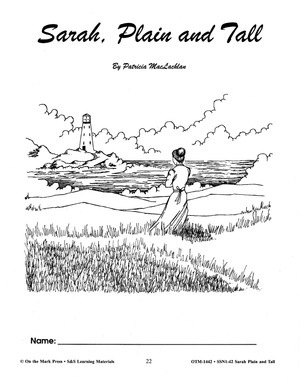 Sarah Plain & Tall Lit Link Grades 4-6
EBOTM1442
Anna's mother died the day Caleb was born. Papa places an advertisement in the newspaper for a wife and he receives an answer from Sarah, who lives near the sea in Maine. Sarah Elizabeth Wheaton comes to help out, and this begins the tender story dealing with the beginning of a family relationship.
Reproducible chapter questions, plus comprehension questions, a story summary, author biography, creative and cross-curricular activities, complete with answer key.
A novel by Patricia MacLachlan.
• develop an appreciation of family relationships and their development.
• become more aware of the lifestyles of early settler life.
• become involved with the writings of Patricia MacLauchlan.
• develop a variety of reading and writing skills using a novel study.
64 pages including an answer key.
---
---