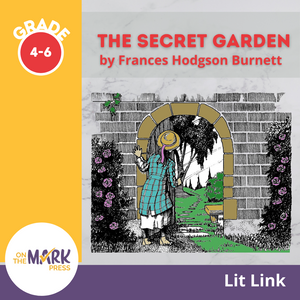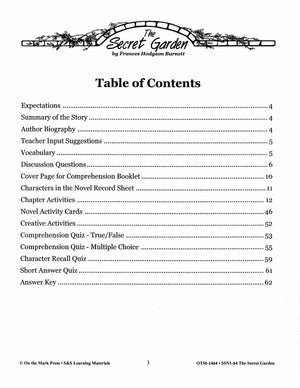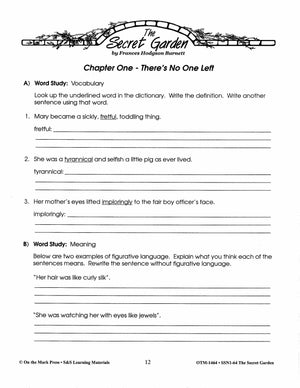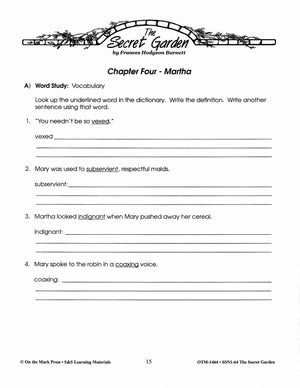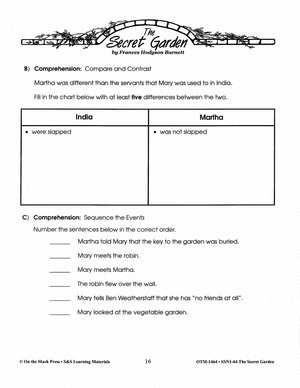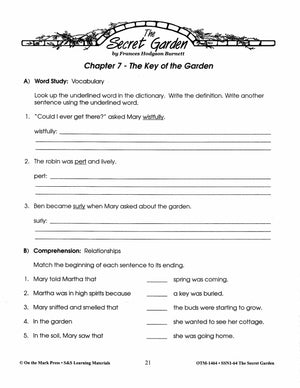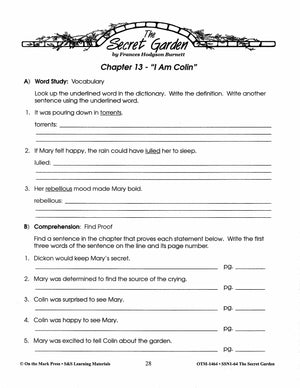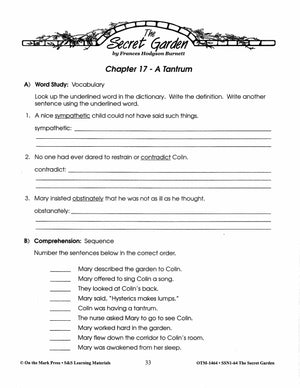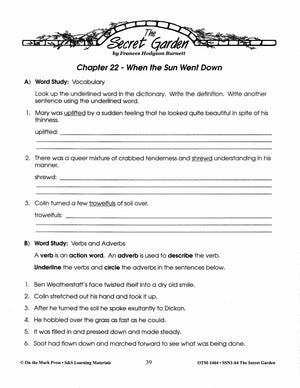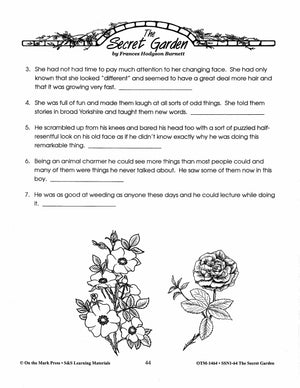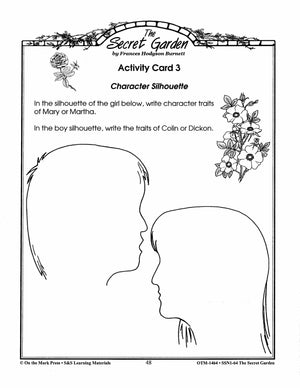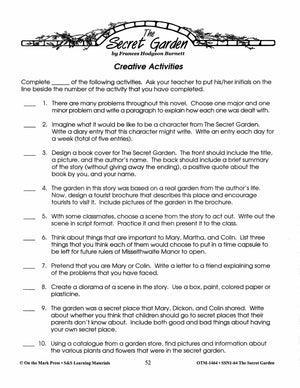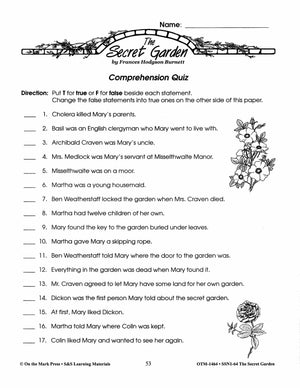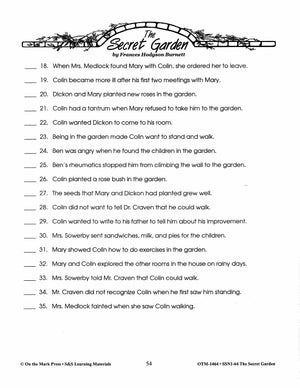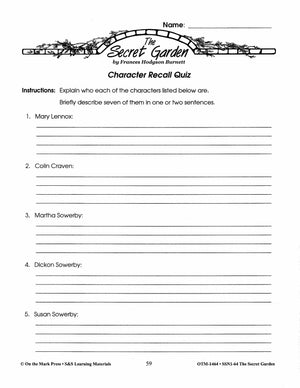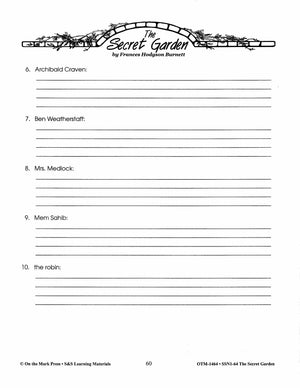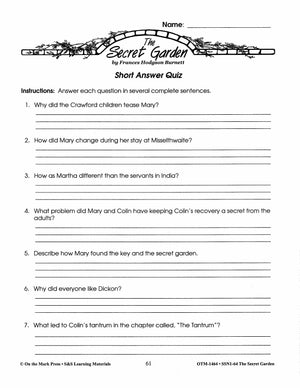 The Secret Garden, by Frances Hodgson Burnett Lit Link Grades 4-6
EBOTM1464
Six-year old Mary Lennox is orphaned when her mother falls to cholera. She is sent to live with her strange Uncle Archibald Craven at Misselthwaite Manor. A miraculous change overcomes the once spoiled little Mary as she is surrounded by people who refuse to let her continue in her accustomed manner. She soon learns that Misselthwaite has hundreds of rooms that are locked and even one garden that has not been opened for ten years. With nothing else to do, Mary is soon led to the garden's key and she is delighted to watch the garden come to life.
Novel by Frances Hodgson Burnett.
Reproducible chapter questions, plus comprehension questions, a story summary, author biography, creative and cross curricular activities, complete with answer key. 
64 pages including an answer key.
• become familiar with the writings of Frances Hodgson Burnett.
• become acquainted with the lifestyle, attitudes, and customs of people living in England during the late 1800s.
• understand that people and characters can change their ways and attitudes.
• develop, improve and reinforce many new and learned skills through the reading of good literature.
• improve their abilities to write and express their ideas creatively.
---
---