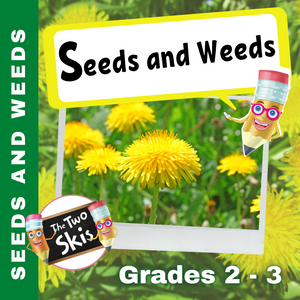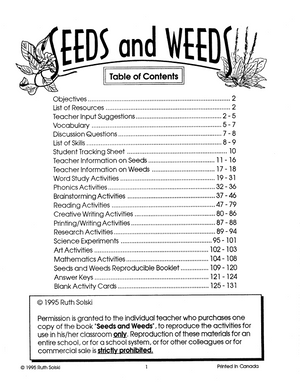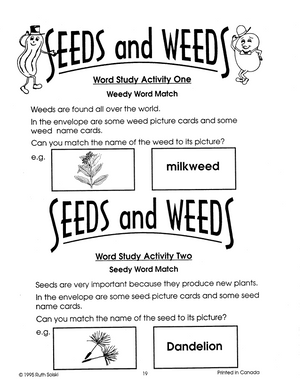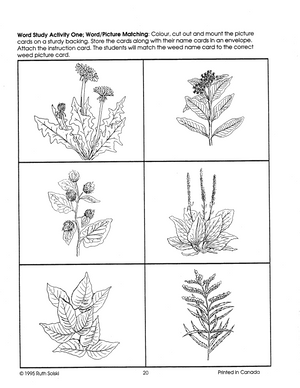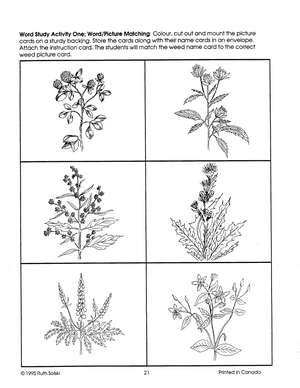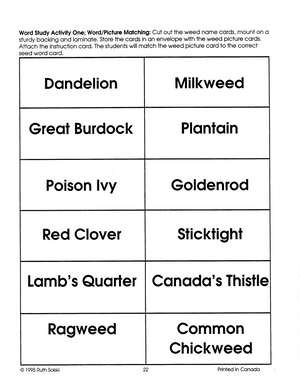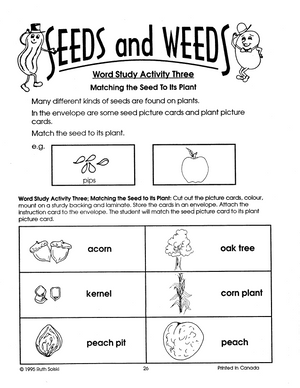 Seeds and Weeds Grades 2-3
EBB190
Seeds are highly specialized parts of plants that produce other plants to provide food for people and animals around the world.
Study the development of seeds, the ways they are dispersed, their uses and importance.
This resource contains a reproducible student booklet, science experiments, research, and teaching information, plus more!
---
---