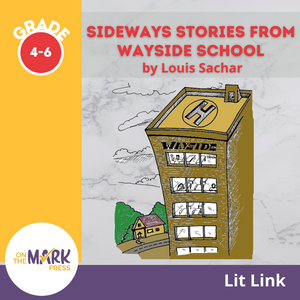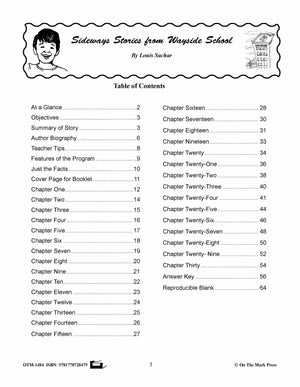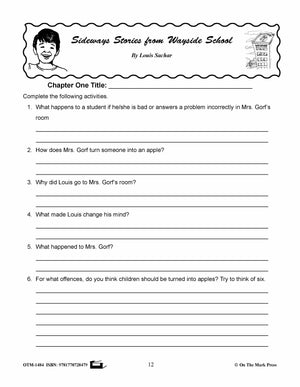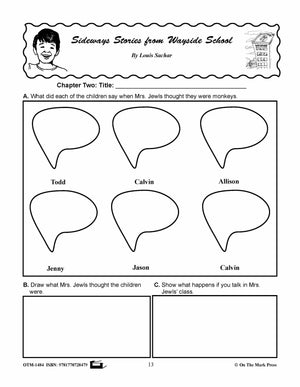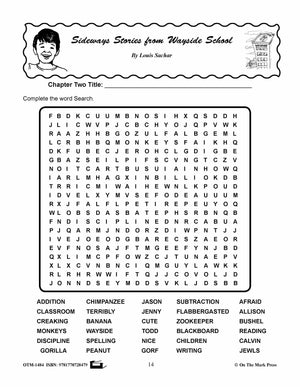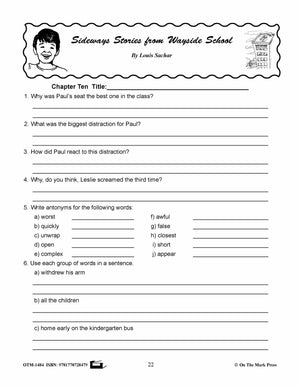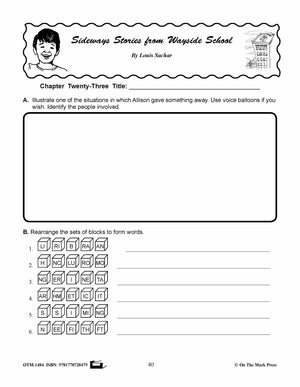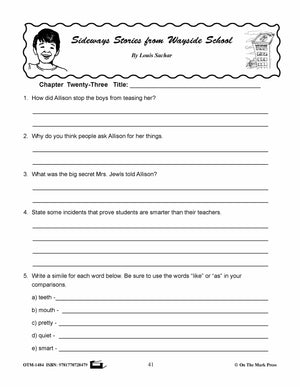 Sideways Stories from Wayside School, by Louis Sachar Lit Link/Novel Study Grades 4-6
EBOTM1484
Wayside school was a mistake. It was supposed to be only one storey high with thirty classrooms all in a row. Instead it is thirty storeys high with one classroom on each storey. Meet all the students of Wayside School. Mrs. Gorf, the meanest teacher ever, is also there. Read many zany stories about everyone on the 13th floor of this Sideways School.
Reproducible chapter questions, plus comprehension questions, a story summary, author biography, creative and cross curricular activities, complete with answer key. 
64 pages including an answer key.
1. To emphasize the major strategies used during the reading process.
2. To provide practice and reinforcement in a variety of language skills.
3. To foster a love of reading.
4. To improve and develop students' creativity.
5. To assess student's work through the use of a novel as a teaching tool.
---
---