Enhanced eBook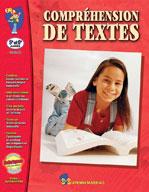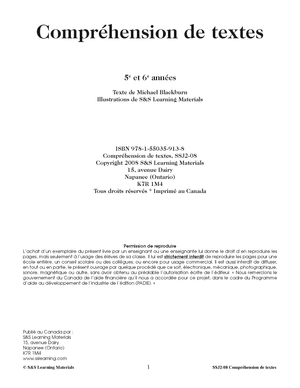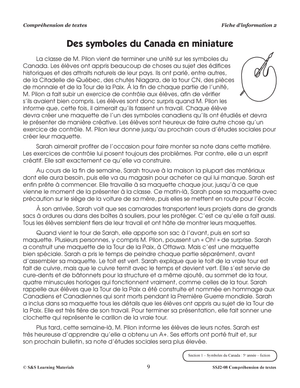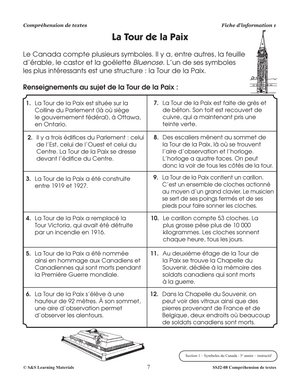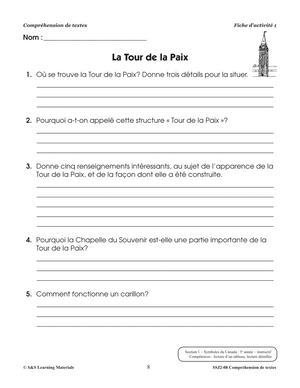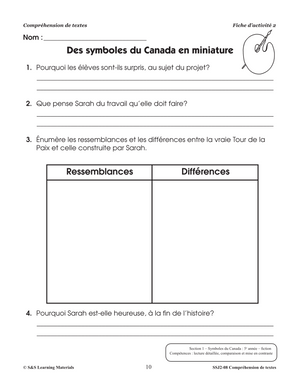 Compréhension de Textes 5e et 6e années
Voici une ressource précieuse et facile à utiliser, à l'intention des enseignants occupés! Le troisième cahier de la série s'adresse aux élèves de 5e et 6e année et contient une foule de renseignements ainsi que de nombreuses fiches d'activités reliées...
---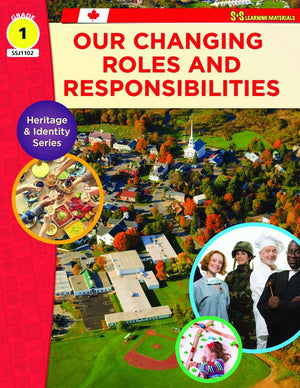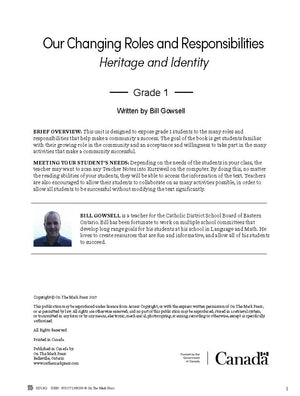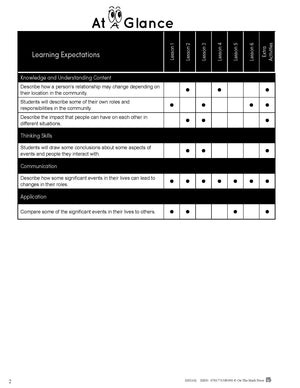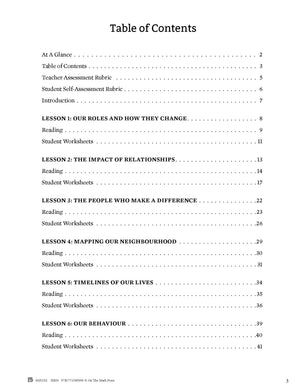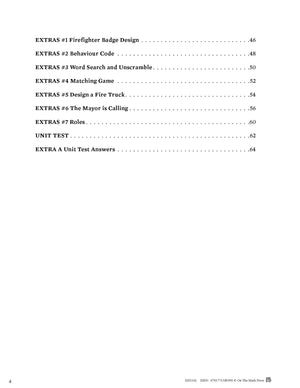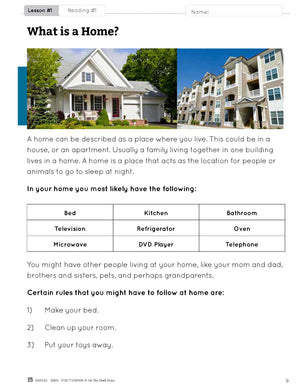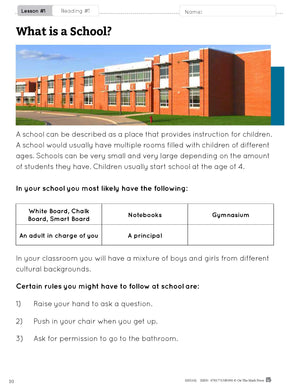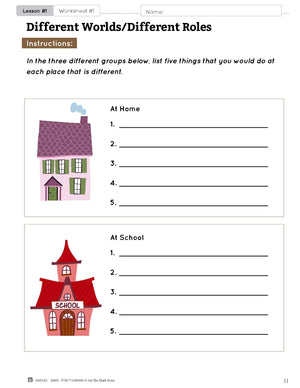 Our Changing Roles & Responsibilities Grade 1 Ontario Social Studies Curriculum
Helping you meet the Ontario Grade 1 Social Studies Curriculum, these six lessons provide a great start to help you expose students to the many roles and responsibilities that help make a community a success. The goals of these lessons...
---