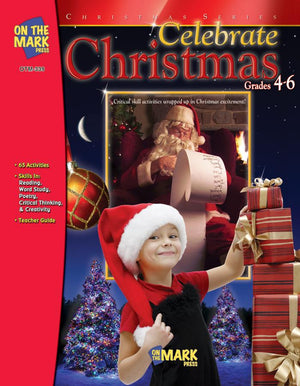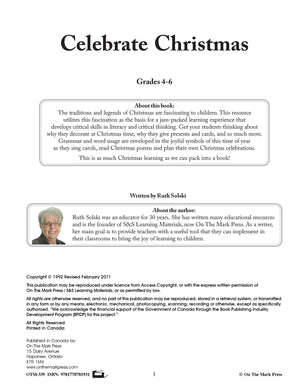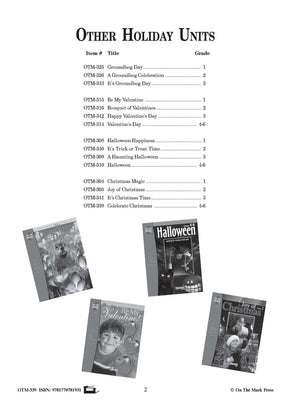 Celebrate Christmas Grades 4-6
OTM339
The traditions and legends of Christmas are fascinating to children.
This resource utilizes this fascination as the basis for a jam-packed learning experience that develops critical skills in literacy and critical thinking.
Get your students thinking about why they decorate at Christmas time, why they give presents and cards, and so much more.
Grammar and word usage are enveloped in the joyful symbols of this time of year as they sing carols, read Christmas poems and plan their own Christmas celebrations.
This is as much Christmas learning as we can pack into a book!
63 activities, plus a teacher guide.
103 pages including an answer key.
---
---