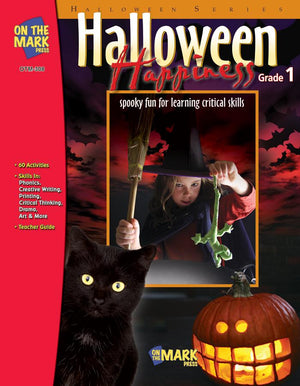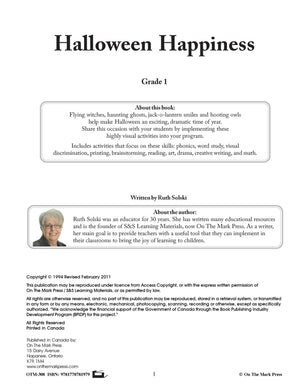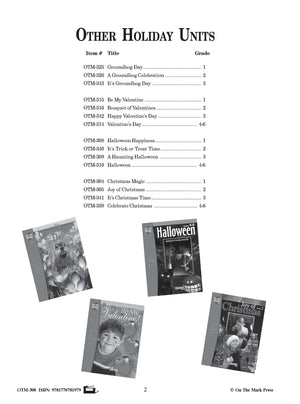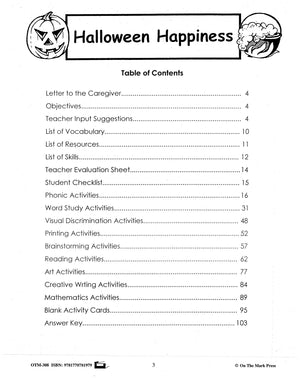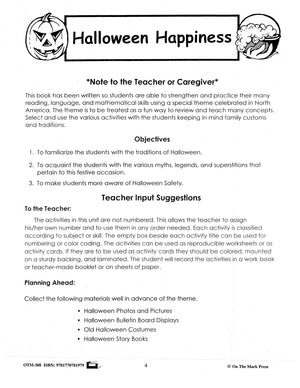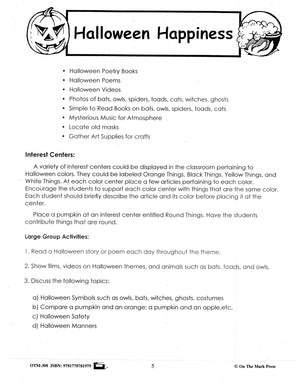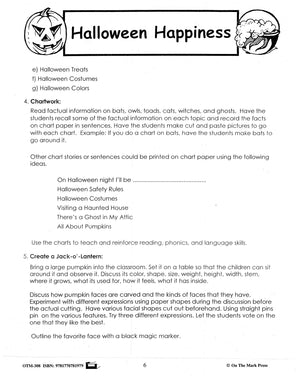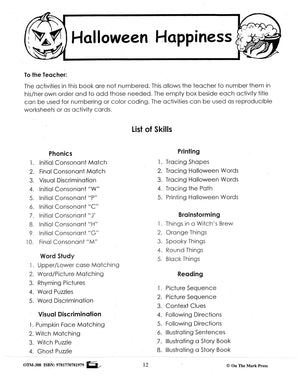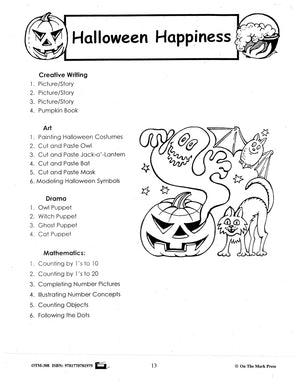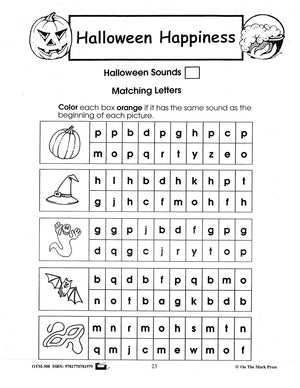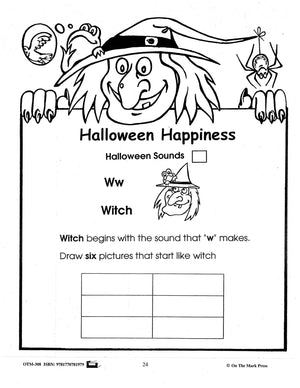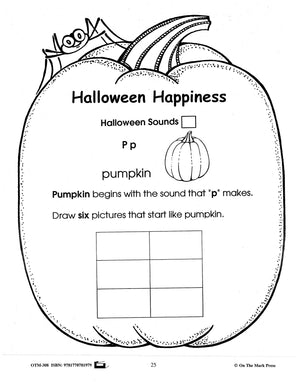 Halloween Happiness Grade 1
OTM308
Flying witches, haunting ghosts, jack-o-lantern smiles, and hooting owls help make Halloween an exciting, dramatic time of year.
Share this occasion with your students by implementing these highly visual activities into your program.
Includes activities that focus on these skills: phonics, word study, visual discrimination, printing, brainstorming, reading, art, drama, creative writing, and math.
60+ reproducible activities
104 pages
---
---