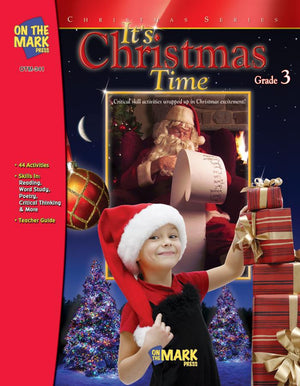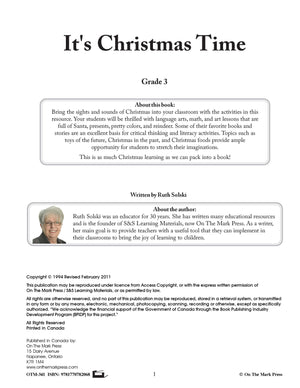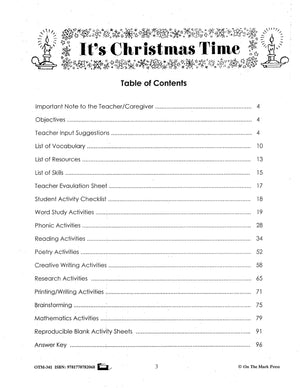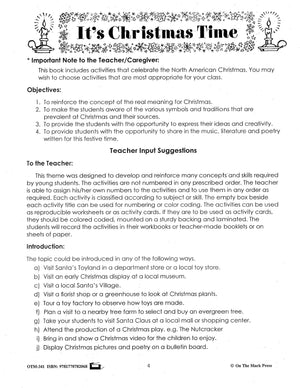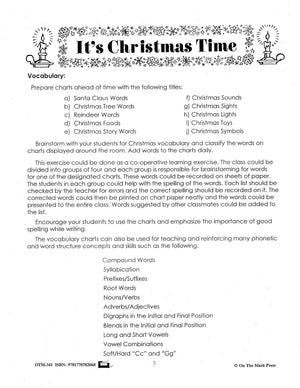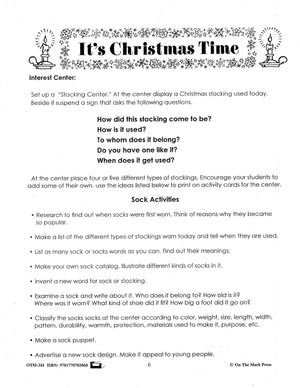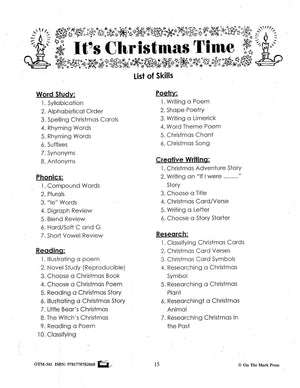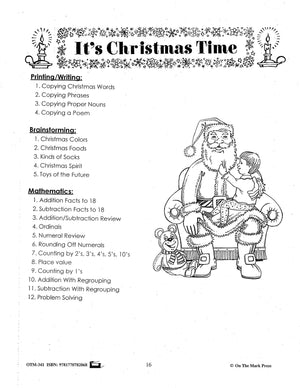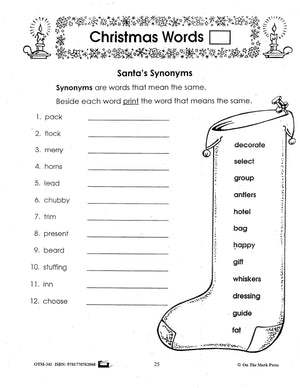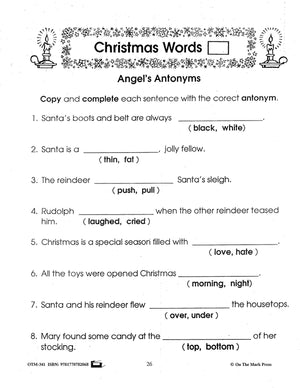 It's Christmas Time Grade 3
OTM341
Bring the sights and sounds of Christmas into your classroom with the activities in this resource.
Your students will be thrilled with language art, math, and art lessons that are full of Santa, presents, pretty colors, and reindeer.
Some of their favorite books and stories are an excellent basis for critical thinking and literacy activities.
Topics such as toys of the future, Christmas in the past, and Christmas foods provide ample opportunity for students to stretch their imaginations.
This is as much Christmas learning as we can pack into a book!
44 activities
Teacher guide
Answer key
101 pages
---
---