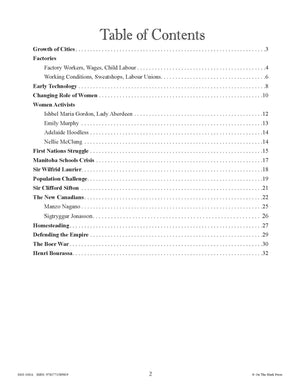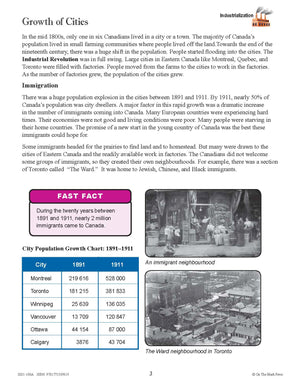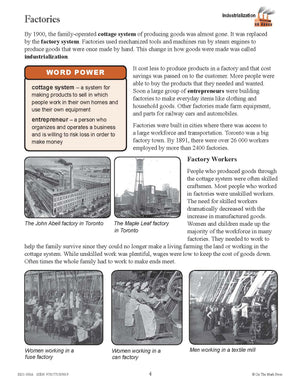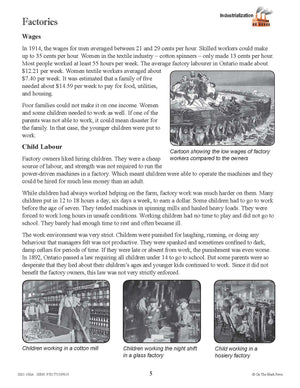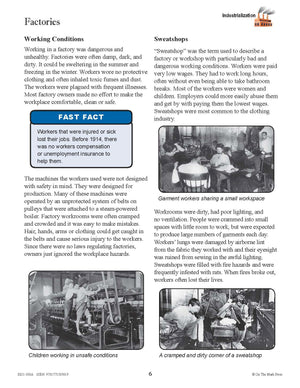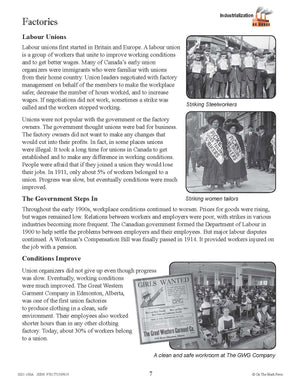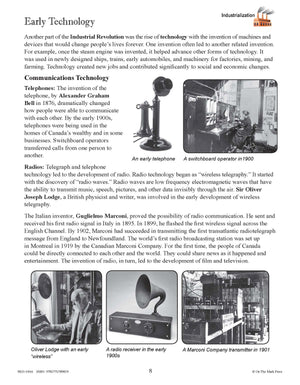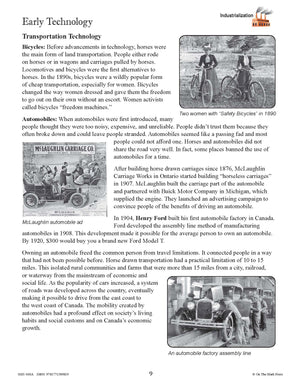 Canada: A Changing Society - 10/pk Readers
J1100A
Additional information:
Author

:

Solski, Ruth/Summers, Eleanor
The hi/lo reading passages focus on the significant people, historic events, and changes in the government that were important to Canadian history between 1890 and 1914, giving students a good overall understanding of this time period.
Each topic is presented in a clear, concise manner, which makes the information accessible to struggling learners, but is also appropriate for students performing at or above grade level. Photographs and images are used throughout the reading passages to make them visual stimulating to the students.
Topics Covered Include:
Growth of Cities
Factories
Factory Workers,
Wages,
Child Labour
Working Conditions,
Sweatshops,
Labour Unions
Early Technology
Changing Role of Women
Women Activists Ishbel Maria Gordon, Lady Aberdeen Emily Murphy Adelaide Hoodless Nellie McClung
First Nations
Struggle Manitoba Schools Crisis
Sir Wilfrid Laurier
Population Challenge
Sir Clifford Sifton
The New Canadians: Manzo Nagano; Sigtryggur Jonasson
Homesteading
Defending the Empire
The Boer War
Henri Bourassa
32 pages (8 1/2 x 11 paperback.)
The content covers key topics required for eighth grade history and supports the updated 2013 Ontario Curriculum: History Grade 8.
---
---